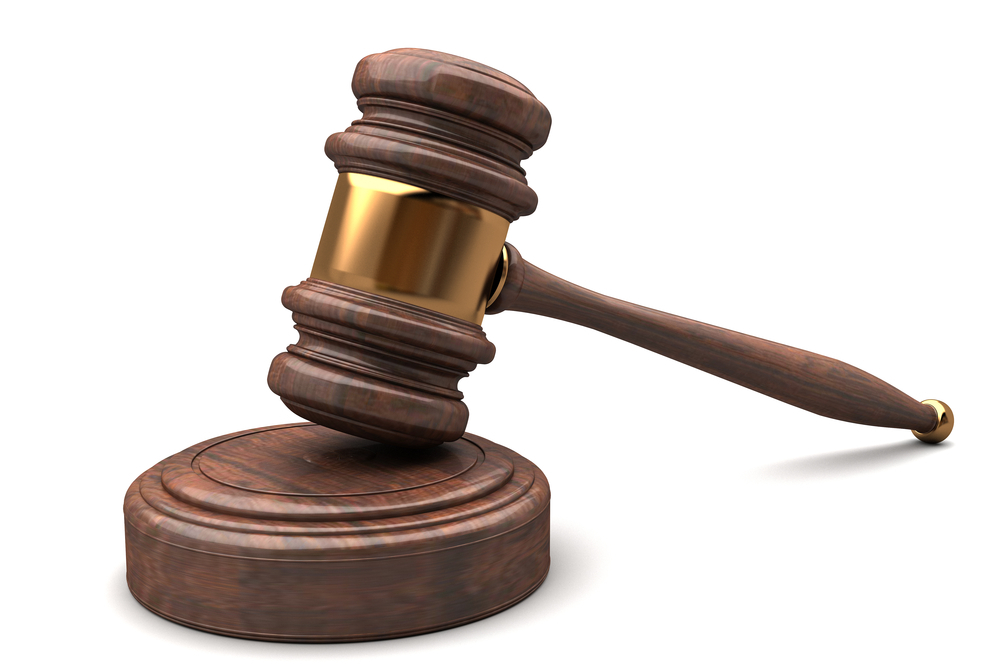 Shutterstock
Two Florida residents have sued Hyatt Corporation, alleging liability in a 2013 incident.
April Kelly Hankins and Ron Hankins, of Brooksville, Florida, filed a lawsuit April 22 in U.S. District Court for the Eastern District of Pennsylvania against Hyatt Corporation, also known as Hyatt Hotels Corporation, alleging negligence in a 2013 personal injury.
According to the complaint, on Oct. 18, 2013, April Kelly Hankins slipped and fell on the premises of Hyatt Place in Mount Laurel, New Jersey. The suit says she suffered injuries to her right wrist, left foot, and associated nerves, tissues and tendons, including scarring and loss of function, resulting in medical expenses and loss of ability to attend to everyday duties.
The suit states Hyatt failed to repair an air conditioner that was leaking and dripping over a walkway or to provide a non-slip rug and adequate lighting. Ron Hankins, listed in the suit as the spouse, cites loss of consortium.
The defendant's attorney has petitioned the court for removal of the case, arguing that neither party resides or exists in Pennsylvania.
The couple is represented by attorney Joseph Chaiken of Joseph Chaiken and Associates in Philadelphia, and Hyatt is represented by attorney Daniel Altschuler of Post & Schell in Philadelphia.
U.S. District Court Eastern District of Pennsylvania Case 2:15-cv-02156-TJS.