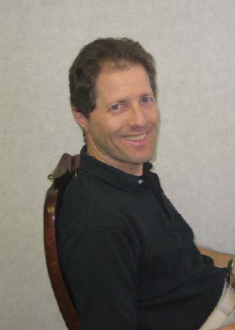 A North Philadelphia student who was shot multiple times after an altercation with fellow students is suing his school, accusing the privately run institution of failing to ensure a safe learning environment.

Attorney Lee S. Bender, of the Philadelphia law firm of Joseph Chaiken & Associates, filed the assault and battery lawsuit June 7 at the Philadelphia Court of Common Pleas on behalf of Kevon Hamilton.

According to the civil complaint, Hamilton was a 10th grader at CEP Hunting Park, located at 4224 N. Front St. in Philadelphia, around March 31, 2009, when he was accused of getting involved in a fight involving several fellow students, something Hamilton denied doing.

The students involved in the fight were dismissed early from school that day, but they returned after school hours and two of them approached Hamilton on school grounds and shot him in the head, chest and back, the lawsuit states.

Both students, identified in the complaint as Demetrius Dickens and Anthony McDaniels, were later arrested by city police, the suit states.

A look at the criminal docket sheet at Philadelphia Municipal for defendant Dickens shows he was arrested in early May 2009 and charged with numerous crimes, including first degree murder, aggravated assault, carrying firearms without a license, simple assault and recklessly
endangering another person.

The court papers show Dickens is scheduled for criminal trial in late July of this year.

Similarly, a look at the McDaniels docket sheet indicates he was arrested March 31, 2009, the day of the incident, and charged with various crimes, including first degree murder, aggravated assault, carrying firearms without a license, possession of a firearm by a minor, terroristic threats and simple assault.

McDaniels is also listed for trial July 25 at Common Pleas Court.

The civil complaint, which names as defendants Community Education Partners, Inc., which operates the school where the incident took place, and Alpha Centurion Security, Inc., its private security agency, accuses the two entities of negligence in failing to prevent the shooting and failing to provide adequate and sufficient security for the plaintiff.

The lawsuit says Hamilton sustained injuries to his head, neck, back, chest, muscles, tissues, bones, nerves and other body parts, which required various medical treatments, surgery and rehabilitation. Hamilton has and will continue to suffer pain, inconvenience, mental anguish, emotional pain, embarrassment, humiliation and loss of life's pleasures, and will be prevented in the future from carrying out his daily activities and duties.

Hamilton demands judgment against the defendants jointly and/or severally in an amount in excess of $50,000, plus related costs for each of the two negligence counts listed.

There is a third count seeking unspecified punitive damages.

The case number is 110600183.