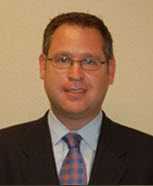 A Delaware woman who claims she needed to undergo surgery for a broken leg, complete with the implantation of a metal plate and six screws, as a result of her falling on a broken and uneven piece of sidewalk outside of a Philadelphia entertainment venue filed suit last week against the complex and others in state court.

Shanese Allen, of Bear, Del., claims in her civil action, which was filed May 2 at Philadelphia's Common Pleas Court by Jenkintown, Pa. attorney Marshall D. Bleefeld, that she sustained the broken ankle, along with abrasions and other injuries, after falling outside of the Wachovia Center in South Philadelphia on June 19, 2010.

The lawsuit claims that the broken and uneven sidewalk outside of the center was to blame for Allen's ills and injuries.

The lawsuit accuses the defendants – they number 13 in total – of negligence for allowing the dangerous and defective condition to exist on the premises and for not taking the proper steps to fix an area that is traversed by members of the general public.

The suit also faults the defendants for not barricading the area that had the dangerous condition, failing to warn visitors about the danger and failing to keep and maintain the premises in a safe condition.

Aside from the Wachovia Center, the other defendants named in the lawsuit include Spectrum Arena Limited Partnership, Global Spectrum LP, Comcast Corporation, Comcast Spectator, Live Nation Worldwide Inc. and various subsidiaries of the aforementioned.

The City of Philadelphia is also named as a defendant in the litigation.

Allen demands judgment in a sum in excess of $50,000, plus interest and costs.

A jury trial has been demanded.



The case ID number is 120403907.