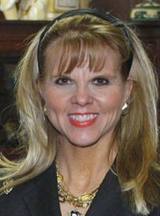 Pennsylvania state Sen. Jane Orie resigned Monday ahead of her sentencing next month for using state employees for political work.

"It is with utmost humility and regret that I must announce my resignation as Senator, representing the 40th Senatorial District, effective May 21, 2012," Orie wrote on her website.

"It has been my honor to have served the constituents of Northern Allegheny County and Southern Butler County for the past 11 years in the Senate of Pennsylvania."

In March, Orie was found guilty of 14 of the 24 corruption charges she faced, including using her taxpayer-funded staffers for campaign work, several counts of theft of services, conflict of interest and forgery.

According to the Pittsburgh Tribune-Review, Common Pleas Judge Jeffrey A. Manning will sentence her on June 4.

Her sentencing was originally scheduled for Monday. However, her attorney promised she would resign Monday in exchange for a delay.

Orie's resignation comes days after the Pennsylvania Supreme Court suspended her sister, Justice Joan Orie Melvin, in the wake of pending charges that she allegedly used her office staff to perform campaign work.

Allegheny County District Attorney Stephen A. Zappala Jr. said Friday that Melvin will be charged with nine criminal counts, including three counts of theft of services, two counts of criminal conspiracy to commit tampering with or fabricating physical evidence, two counts of official oppression, and one count each of criminal conspiracy to commit theft of services and misapplication of entrusted property of government.

"In view of the compelling and immediate need to protect and preserve the integrity of the Unified Judicial System and the administration of justice for the citizens of this Commonwealth, Madame Justice Orie Melvin is hereby relieved of any and all judicial and administrative responsibilities as a justice and is not to take any further administrative or judicial action whatsoever in any case or proceeding now or hereinafter pending in this Court until further order of this Court," the state's high court wrote in its one-page per curiam order Friday.

The charges against Melvin are similar to those of her sister and a third sister, Janine Orie, who headed Melvin's superior court staff.

Like Melvin, Jane and Janine were both investigated for using state employees for campaign work.

Janine Orie's trial, however, is still pending.