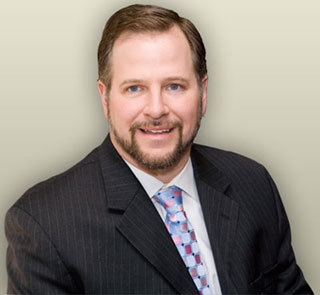 Attorneys for former Penn State assistant football coach Jerry Sandusky, whose trial on

child molestation charges began with opening statements Monday, filed a motion that same day seeking to have the entire text of the defendant's autobiography admitted into evidence if any portion of the book is admitted against Sandusky by state prosecutors.

The motion, filed June 11 at the Centre County Court of Common Pleas, where the trial is unfolding, said the commonwealth is believed to be seeking to admit excerpts from Sandusky's autobiography, somewhat ironically titled Touched, into evidence during the trial.

Sandusky, the former defensive coordinator for the Penn State Nittany Lions, stands accused of sexually abusing 10 boys over a 15-year period.

He was arrested following a grand jury presentment back in November of last year and the case, which began in Bellefonte, Pa. earlier this week, has drawn international attention.

The case also led to the firing of longtime football coach Joe Paterno, who died shortly after his ouster.

In Monday's motion, Carlisle, Pa. attorney Karl E. Rominger said the defense team believes prosecutors from the state Attorney General's Office are attempting to use "select snippets" to mischaracterize Sandusky's motivations, purposes and actions, and attempt to use the excerpts to prove "actions in conformity with their theories of how he [Sandusky] propagated the alleged abuse."

"The fact finder should have context to those statements, which is the chapters and book in which they reside," the motion reads. "The admission of non-contextualized snippets and statements is extremely prejudicial without hearing them in the full context of the autobiography."

Rominger wrote in the filing that only the entire book, or at the very least the entire chapters, (should the court grant lesser relief), should be admitted into the record to "contextualize the quotes and avoid misleading characterizations.

"The Commonwealth will seek to use the book as an admission or worse proof of character," the motion states. "Understanding those excerpts requires the jury to have the whole unvarnished book."

On the same day that motion was filed, Rominger filed other court papers seeking to admit into evidence prior statements of witnesses Tim Curley, Gary Shultz and Graham Spanier.

Spanier, Penn State's former president, was let go from his position following the scandal.

Curley and Shultz, two other former high-up university officials, face their own criminal charges relating to the case.

The two face perjury allegations relating to their statements to the grand jury investigating Sandusky.

The motion seeks to have statements the three previously made entered into evidence at trial since the defense expects the three witnesses to invoke their right against self incrimination and be unavailable to testify during the criminal proceedings against Sandusky.