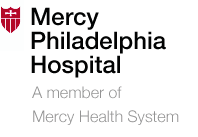 A Philadelphia hospital and one of its employees have been named in a medical malpractice lawsuit filed by a man who claims he sustained head injuries after falling from his hospital bed.

Philadelphia resident Joseph Mitchell claims he suffered head trauma and a severe laceration necessitating sutures after he fell from his bed at Mercy Hospital of Philadelphia back on Aug. 23, 2010.

The lawsuit was filed July 23 at the Philadelphia Court of Common Pleas by lawyer Scott E. Diamond of the firm Clearfield, Kofsky & Penneys.

Helen Mitchell is suing in her position as power of attorney for Joseph Mitchell.

The suit does not disclose the relationship between the two plaintiffs.

The defendants named in the civil action are Mercy Hospital of Philadelphia, Mercy Health System and a nurse who is listed only by her first name, Doreen.

At the time of the August 2010 incident, Joseph was a patient at Mercy Hospital, although the lawsuit does not state what he was there for.

The complaint accuses the defendants of negligence for failing to use reasonable care in the maintenance of safe and adequate facilities and equipment; failing to select and retain only competent physicians and nurses; failing to oversee all persons who practice medicine within the hospital; failing to formulate, adopt and enforce rules and policies to ensure quality care fore patients; failing to educate staff on how t prevent falls among patients who are at a high risk of falling; failing to have tools and procedures that assess a patient's risk for falls; and allowing a high fall risk patient to be improperly supervised.

As a result of the incident, Joseph Mitchell has been required to expend various sums of money on medical attention and care, the lawsuit states.

He has also suffered "medically determinable and undeterminable physical and/or mental impairment" that prevents him from carrying out his regular duties and activities, the suit claims.

In addition to the claim of negligence, the complaint also contains a count of vicarious liability against the hospital and Mercy Health System, in which the plaintiffs assert the two are liable for the negligent actions of their agent, Nurse Doreen.

Doreen faces a medical malpractice claim in the lawsuit in which it is alleged she failed to properly restrain Joseph Mitchell, failed to recognize that Mitchell needed to be moved to a room with better visual access, failed to place Mitchell in a specialized fall prevention bed, failed to apply a bed alarm, failed to dress Mitchell with non-skid footwear, failed to keep Mitchell's room clutter free, and failed to recognize that Mitchell was a high fall risk.

The plaintiffs seek damages in excess of $50,000, plus interest and costs.

A jury trial has been demanded.



The case ID number is 120702969.