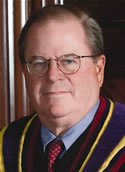 The Pennsylvania Supreme Court announced Thursday that it would hear the appeal of

the controversial Voter ID law in an expedited manner, pleasing those who wanted the justices to hear the matter sooner rather than later.

In an Aug. 23 per curiam order, the high court granted the motion to expedite that had been filed by the plaintiffs, who consist of registered voters who claim they will be negatively affected by the requirement that everyone have photo identification in time for November's general election.

The per curiam order directs the prothonotary, or the clerk of courts on the civil side, to schedule the matter for oral argument at the Philadelphia session, which appears to be set for Sept. 13.

The order further requires the appellants to file their brief by Aug. 30, and the appellees to file their brief by Sept. 7.

The appeal relates to Applewhite, V. et al v. Commonwealth, a case that challenges Pennsylvania's new law requiring all registered voters to show photo ID before casting ballots at the polls.

The controversial measure was upheld by a state appellate court judge recently, and the plaintiffs vowed to take the case all the way to the Supreme Court, which currently has an even number of justices due to the suspension of Joan Orie Melvin, who is facing criminal charges that she used her Superior Court staff to illegally work on her campaign for the high court.

If the high court splits evenly on the decision, the lower court ruling will stand.

In upholding the law, Commonwealth Court Judge Robert Simpson had ruled that the legislation was constitutional on its face, although he went so far as to say that he sympathized with the plaintiffs, who claim they will be disproportionately affected by the new requirement to obtain a photo ID for voting purposes.

The law, which is scheduled to take effect on the Nov. 6 general election, has been met with opposition mostly by Democrats, who contend it will unfairly target minorities, the elderly and poor people, the segment of the population least likely to have a photo ID.

The Republicans who pushed the law through claim it will help to clamp down on incidents of voter fraud.

The ACLU of Pennsylvania and other civil rights attorneys sued on behalf of a handful of voters from across the state who alleged they would be prevented from voting come November.