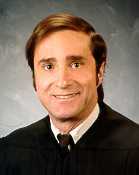 A three-judge state appellate court panel issued a ruling recently affirming a decision by a

Philadelphia Common Pleas Court civil trial judge to throw out claims against a New Jersey physician and healthcare provider, agreeing with the trial court that it lacked personal jurisdiction over the defendants, who are based in the Garden State.

The Aug. 20 decision by the state Superior Court panel affirmed two March 2011 Philadelphia court rulings that granted preliminary objections filed by Dr. Robert Ocasio and Underwood Memorial Hospital asserting the court's lack of personal jurisdiction over the two defendants.

The plaintiff in the case, April Mendel, had sued the two defendants, as well as Philadelphia-based Albert Einstein Medical Center and various affiliates, over claims that she received negligent medical treatment.

Mendel had undergone a laminectomy surgery on her spine at Albert Einstein on July 31, 2008, the record shows.

The plaintiff returned home to Turnersville, N.J. on Aug. 4 of that year, and a week later, she experienced complications from her surgery in the form of drainage from her surgical wound and a fever.

Mendel then went to the emergency room at Underwood, which is located in Woodbury, N.J., where doctors determined her surgical wound was infected.

While waiting to return to Einstein for treatment, Mendel was admitted to the internal medicine service of Dr. Ocasio at Underwood.

While under Ocasio's care, Mendel complained of leg pain, the cause of which was an abscess that was compressing on her spine, something that Ocasio failed to diagnose, according to the record.

Mendel claimed that Ocasio did not make mention of Mendel's pain in her discharge summary from Underwood, describing her condition as stable, and certifying her transfer back to Einstein without warning her doctors in Philadelphia of her worsening condition.

Mendel was taken back to Einstein on Aug. 12, 2008, after which she had surgery to correct the infected wound.

She was discharged to rehabilitation on Aug. 29, 2008, and to this day she has yet to regain movement or feeling below the waste, according to the judicial ruling.

Mendel filed suit in Philadelphia on Aug. 6, 2010, against Ocasio, Underwood, Einstein and the treating physicians at Einstein alleging negligence and other counts.

Ocasio filed preliminary objections a week later alleging a lack of personal jurisdiction. His motion was granted by the trial court on March 17, 2011.

Underwood filed a similar motion on Sept. 14, 2011, which was granted by a judge on March 21, 2011.

On appeal, Mendel argued that the trial court erred in sustaining the two defendants' preliminary objections.

On analysis, the Superior Court panel cited numerous past cases dealing with similar jurisdictional issues, including McCall v. Formu-3 Intern., Inc., which dealt with a "continuous and systematic" contacts test to determine whether a foreign corporate defendant that manufactured a product that caused harm to a Pennsylvania resident in Pennsylvania was subject to general jurisdiction under the Pennsylvania Rules of Civil Procedure.

In the current case, Mendel claimed that Underwood has continuous and substantial activities within Pennsylvania based on the hospital's business associations with Thomas Jefferson University Hospital in Philadelphia.

Specifically, Mendel argued that Underwood represents itself as being affiliated with Thomas Jefferson, including by using its logo on signage and stationary, and by promoting itself as a member of the Jefferson health network.

"While Mendel has alleged certain facts which show business activity by Underwood in Pennsylvania, we do not agree that this activity was so 'continuous or systematic' as to permit general jurisdiction in Pennsylvania," the Superior Court panel wrote.

Underwood, the judge wrote, cannot be said to operate a substantial portion of its business in Pennsylvania since it has no offices in Pennsylvania, it has no real property in Pennsylvania, and it does not provide any services in the commonwealth.

"Mendel's arguments that Underwood's business agreements with Jefferson were sufficient to justify general jurisdiction despite its limited presence in Pennsylvania are unavailing," the panel wrote.

The appeals panel also rejected Mendel's argument that the trial court has specific jurisdiction over Ocasio and Underwood as per Pennsylvania's Long-Arm Statute, which deals with foreign businesses being sued in the commonwealth.

The judges wrote that the alleged negligence of Underwood and Ocasio did not cause harm or tortious injury in Pennsylvania, and the mere fact that Mendel's paralysis was discovered in Pennsylvania, or that it manifested in Pennsylvania, does not necessarily mean that it was caused in Pennsylvania.

The panel went on to write that the facts of the case do not present any of the special characteristics of a doctor-patient relationship that would justify extending jurisdiction in Pennsylvania to Underwood or Ocasio.

" … Underwood and Doctor Ocasio did not maintain any contact with Mendel after she had returned to Pennsylvania such that they could be said to have committed a negligent act here or purposefully directed their activities here," the panel wrote. "To the contrary, Mendel's complaint centers on Underwood and Doctor Ocasio's failure to act after she returned to Pennsylvania."

The judges wrote that to the extent that Mendel was caused harm by Underwood and Ocasio, the alleged harm occurred in New Jersey, where the negligence originated, not in Pennsylvania where the negligence was discovered.

"Because Underwood and Doctor Ocasio could not have reasonably anticipated being called to court in Pennsylvania based on their treatment of Mendel in New Jersey, they cannot be said to have purposefully established minimum contacts with Pennsylvania," the ruling states. "Accordingly, the trial court did not err in determining that it lacked specific jurisdiction over Underwood and Doctor Ocasio."

The decision was penned by Superior Court President Judge Correale F. Stevens, and Judges Anne E. Lazarus and Robert E. Colville.