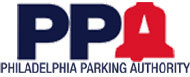 A former Philadelphia Parking Authority employee who alleges she was fired from her job as a journeyman electrician for retaliatory reasons has filed a federal civil rights complaint against the city agency.

Yvonne Lewis, who resides in Philadelphia, claims in her lawsuit that she was told she was terminated in early July of last year for supposed attendance concerns and because she was disrespectful to her superiors, but that she was actually fired due to her prior complaints of discrimination.

Lewis, who had been hired by the PPA on Nov. 12, 2010, alleges in her complaint that a foreman under whom she worked, identified in the suit as John Hayne, treated her "in ways that were noticeably different than how male employees of Defendant were treated."

The treatment included talking to the plaintiff in a condescending and demeaning manner; assigning plaintiff, on a disparate basis, undesirable assignments; making derogatory comments about the plaintiff's perceived abilities; making discriminatory comments about women; unfairly distributing overtime work to male employees; and discouraging the plaintiff from taking time off work while permitting male employees to do just that.

Prior to the plaintiff's suspension and termination, Lewis expressed concerns to her management that she felt she was being mistreated and singled out based upon her gender, the lawsuit states.

She most recently expressed those concerns on the day she was suspended.

"Plaintiff was not provided with fair warning or any written discipline of alleged concerns prior to being suspended and terminated from Defendant, and she disputes she engaged in misconduct," the lawsuit states. "And further, other employees of Defendant missed more time than Plaintiff and were openly disrespectful in the workplace (even talking back to management), and they were not suspended and terminated."

The lawsuit contains counts of various federal civil rights violations.

Lewis seeks lost pay and benefits, as well as actual damages, damages for pain and suffering, punitive damages, litigation costs, attorney's fees and other court relief.

The lawsuit was filed Sept. 25 at the U.S. District Court in Philadelphia by Bensalem, Pa. attorney Ari R. Karpf.



The federal case number is 2:12-cv-05461-AB.