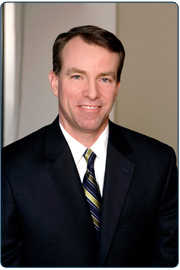 A Montgomery County man is suing a Philadelphia gentleman's club over claims that his

bladder was ruptured after an exotic dancer slid down a pole and landed on the plaintiff's abdomen.

Philadelphia attorney Neil T. Murray, of the firm Sheridan & Murray, filed suit last week at the Philadelphia Court of Common Pleas on behalf of Lansdale resident Patrick Gallagher.

The defendants named in the civil action are 3001 Castor Inc., doing business as The Penthouse Club, 3001 Castor Properties LLC, ABCDE Pennsylvania Management LLC, and The Penthouse Club.

According to the complaint, Gallagher had been visiting the strip club, which is located in Philadelphia's Port Richmond neighborhood, on Nov. 21, 2010, when an unidentified dancer "negligently and carelessly slid down a pole on a stage from a great height and slammed her body on top of Plaintiff, who was lying on the ground, with such force that it caused significant injuries to Plaintiff …"

As a result of the incident, Gallagher sustained a ruptured bladder and injuries to the femoral cutaneous nerve, the lawsuit claims.

The plaintiff was required to undergo surgery and other medical treatment to repair his injuries, and he may be forced to undergo the same in the future, the suit states.

The medical treatment has caused the plaintiff financial setbacks, the complaint alleges, and his injuries have made it so that Gallagher cannot attend to his usual activities, avocations, occupations and lifestyles.

Gallagher alleges that the ordeal caused him great physical and mental pain, discomfort, trauma, humiliation and anxiety.

The lawsuit accuses the business of negligence for failing to provide a safe environment for its customers, failing to have adequate staff at the business to prevent dancers and/or entertainers from engaging in dangerous and harmful conduct toward customers, failing to adopt and implement appropriate policies and procedures regarding protection of customers and business invitees, failing to properly and adequately select dancers and/or entertainers, failing to properly adequately train and/or retrain employees, and failing to prevent harm and injury to the plaintiff when the defendant should have been aware that its employee was engaging in dangerous and harmful conduct toward Gallagher.

For each of the various negligence counts listed in the complaint, Gallagher seeks damages in excess of $50,000, exclusive of costs, interest and other damages.



The case ID number is 120903475.