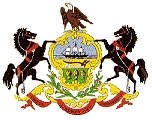 Lackawanna County's suspended guardian ad litem, Danielle M. Ross Pietralczyk, pleaded not guilty late last week to federal tax evasion charges, court records and media reports show.

Federal authorities recently charged Pietralczyk, 37, of Northeastern Pennsylvania with two counts of income tax evasion and two counts of filing false federal income tax returns.

Pietralczyk, who as guardian ad item works with families engaged in severe child custody disputes, was charged in a 13-page indictment handed up by a grand jury in the Middle District of Pennsylvania with only reporting income that came from the Lackawanna County Court of Common Pleas and not income that she received from private paying parties.

She was allowed to receive the extra compensation under an agreement with the court system, with which she was under contract in connection with her position as guardian ad litem.

The Times-Tribune newspaper in Scranton reported on Feb. 16 that Pietralczyk's attorney, David J. Solfanelli, emphatically declared his client's innocence following Pietralczyk's not guilty plea before U.S. Magistrate Judge Thomas M. Blewitt.

Pietralczyk was released on her own recognizance following her arraignment.

A trial date was set for April 15 before U.S. District Judge A. Richard Caputo.

The Times-Tribune quoted Solfanelli as saying that the government's case is without merit, and that the charges stem from a "much broader investigation that showed corruption didn't take place.

"Ms. Ross Pietralczyk is presumed innocent despite the current climate around here to find everybody guilty before anything is done in court," the attorney said following Pietralczyk's hearing, according to the newspaper. "We'll avail ourselves of the courts and the process to show her innocence."

The court docket in the case confirms that Pietralczyk, who also goes by Danielle Ross, pleaded not guilty to all charges on Feb. 15.

As an independent contractor, Pietralczyk received an annual salary of $38,000 from the court system, although she was allowed to charge $50 per hour to families involved with the custody dispute cases.

Pietralczyk was suspended from her position with the courts following the announcement that she was facing federal charges.

Last summer, the Administrative Office of Pennsylvania Courts released a 113-page report that determined Lackawanna County's guardian ad litem program suffers from a lack of oversight and financial accountability.

The AOPC offered up more than 50 recommendations for improvement.

This is not Northeastern Pennsylvania's first court scandal.

The so-called "Kids for Cash" judicial scandal unfolded back in 2008, with two county judges being charged with taking monetary kickbacks in exchange for sending juvenile offenders to stints in privately run youth detention facilities.

Those former judges, Michael Conahan and Mark Ciavarella, are currently serving federal prison terms.