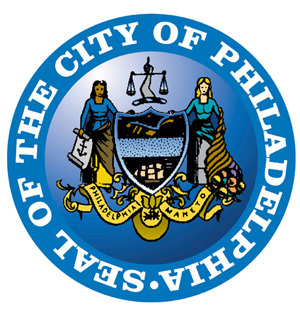 Philadelphia Mayor Michael Nutter recently signed into law a city ordinance change banning people from carrying firearms into city parks, rec centers, playgrounds and municipal buildings, even if folks are in legal possession of the weapons.

The problem – the measure is likely unenforceable.

Under Pennsylvania law, only state legislators can regulate the ownership, possession, transfer and transportation of firearms, and because municipally owned parks and recreation facilities and the like are not statutorily prohibited places, Philadelphia's ordinance appears to conflict with state statute.

The announcement has irked gun owners and, in particular, attorneys who specialize in state firearms laws.

It appears especially frustrating for the latter because they've been down this road before.

State courts, including the Pennsylvania Supreme Court, have consistently held that municipal gun regulations, other than discharge ordinances, are null and void due to state preemption.

Basically, when it comes to gun regulations, judges have time and time again ruled that under Pennsylvania's Uniform Firearms Act, only the legislature can craft gun laws.

But that hasn't stopped local elected officials from trying to forge ahead with their own plans.

This appears no more evidence than in Philadelphia, whose leaders insist tougher gun regulations are needed to deal with the city's high gun crime rate.

Opponents of the latest measure, however, contend that the law will do nothing to address violence, since people committing crimes with guns at city-owned spaces are most assuredly not in possession of the weapons legally.

On the contrary, opponents of the measure argue that it will make citizens less safe, since those with legal gun licenses won't be able to protect themselves in places like Fairmount Park, which has seen its share of rapes and muggings.

As for the legal arguments, Mike Resnick, the city's director of public safety, was quoted in local media saying that the city's Law Department is of the opinion that the ordinance doesn't ban guns, per se, but rather regulates behavior.

"It's not necessarily the regulation of guns or firearms, so it's not preempted by state law, but we're regulating what can and cannot be brought into a city facility," Resnick testified before City County last month, according to the local CBS affiliate.

Lawyers specializing in state gun laws, however, have a differing opinion.

"It's patently illegal," attorney Jonathan Goldstein said in a phone interview. "The city [is] once again wasting taxpayer time and money regulating something that they know they can't regulate."

Goldstein acknowledged that he has already secured plaintiffs and will likely soon file suit seeking an injunction barring the city from enforcing the ordinance.

"They're going to get sued," Goldstein flatly said of the city. "The [city's] argument is without merit."

Goldstein and others are particularly frustrated with the fact that city officials have blatantly admitted the ordinance will probably get struck down in court, but that the case law, and potential for new litigation, wouldn't be enough to prevent them from passing the ordinance.

(The city councilwoman behind the bill, Cindy Bass, was quoted in news reports saying the measure would likely fail if challenged in court).

According to local media, the fine for violating the city's ordinance would range up to $2,000.

Meanwhile, news reports have told of other Pennsylvania municipalities who have gone the opposite direction in recent time, repealing local gun bans in places like parks in an effort to conform with state law, and, undoubtedly, avoid civil litigation.