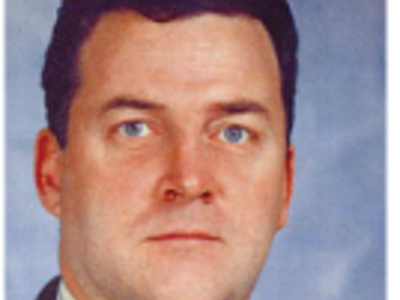 A former aide to a state lawmaker pleaded guilty this week to more than 30 counts of

fraud for her role in a scheme to defraud the Pennsylvania Department of Community and Economic Development.

The U.S. Attorney's Office for the Eastern District of Pennsylvania on April 24 announced the guilty plea in District Court by Lorraine Dispaldo, 58, of Philadelphia, who had been indicted in September of last year alongside former Philadelphia Traffic Court Judge Robert Mulgrew.

Dispaldo, who helped orchestrate a scheme to fraudulently receive and misuse Pennsylvania state grant funds awarded to nonprofit organizations, is set to be sentenced before U.S. District Judge C. Darnell Jones, II on Sept. 16.

Prosecutors charged Dispaldo and Mulgrew with defrauding the DCED between the years of 1996 and 2008, when the department was awarding hundreds of thousands of dollars in grants to two community groups with which the former Traffic Court Judge and legislative aide were associated.

Those groups to receive the grant money were the Community to Police Communications and the Friends of Dickinson Square.

Mulgrew had signed the FDS grants with the state DCED.

According to the prosecutor's office, Dispaldo admitted that the grant contracts she submitted misrepresented how the funds would be used, saying that instead of using the money for materials and equipment, as they were supposed to be used, the woman paid tens of thousands of dollars in CPC and FDS grants to Mulgrew's relatives and associates.

To hide the scheme, Dispaldo falsified five of her "close out" reports that were sent to the DCED by concealing most of the $140,000 in payments she made to people in CPC and FDS funds from 2005 to 2010.

Dispaldo also submitted to the DCED false IRS 1099 forms, prosecutors announced.

Dispaldo also pleaded guilty to filing false personal income tax returns for tax years 2006 through 2009, and pleaded guilty to one count of bankruptcy fraud for concealing her true income for 2008 and 2009 in her 2010 bankruptcy filing.

In addition, the defendant pleaded guilty to 30 counts of mail fraud, one count of wire fraud, and one count of conspiracy to commit mail and wire fraud.

Meanwhile, Mulgrew, the former Philadelphia Traffic Court Judge, has also been indicted in a separate federal case that ensnared the near entire Traffic Court bench in an alleged ticket-fixing scheme.

A handful of judges have already pleaded guilty to fixing tickets for family, friends and the politically connected.