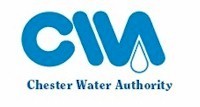 A Delaware County man has filed suit against the Chester Water Authority over claims that he was discriminated against by his employer due to a medical condition.

Vincent T. Perrotta, of Brookhaven, Pa., says in his complaint that he has been effectively terminated from his job after not hearing back from Water Authority representatives who had previously promised to let the plaintiff know if work would be available.

The lawsuit says that Perrotta, who was first hired by the defendant in the spring of 1999 as a construction helper, had been diagnosed as suffering from bipolar disorder 10 years later, a disorder that qualifies as a disability pursuant to the Americans with Disabilities Act because it greatly limits major life activities.

Perrotta was able to perform his job for the next two years, but in September 2011 he checked himself into a rehabilitation facility for treatment of his disorder and to conquer his addiction to prescription medication, the lawsuit states.

The defendant allowed Perrotta to take leave under the Family and Medical Leave Act through Dec. 23, 2011, according to the complaint.

Soon, however, the plaintiff let the Water Authority know that he would be out longer than initially expected, and that he would be able to return to work in early February 2012.

Perrotta's wife eventually forwarded to a human resource representative of the defendant her husband's long-term disability paperwork that had been filled out by a physician certifying that the plaintiff would be disabled through the end of last year.

Cindy Perrotta, the wife, wasn't planning to file for Social Security disability since her husband planned to return to work full-time on Feb. 2, 2012, the record shows.

During a conversation between Cindy and the human resource manager, the company employee made remarks about bipolar disorder, saying that her own husband had suffered from the psychological condition, and that the plaintiff's wife should "start thinking about what she was going to do with her life," according to the lawsuit.

"It was clear from this conversation that Ms. Bennett perceived that plaintiff suffered from a disability that would prevent him from working a wide class of jobs in the future and that she did not expect that he would return to work," the complaint reads.

Perrotta ended up calling the human resource representative on Jan. 30 of last year informing the woman that he would be ready to return to work the following day.

The woman soon informed Perrotta that a return to work would not be possible since there were, at the time, no open positions at the Water Authority, the suit states.

In the ensuing weeks, Perrotta kept inquiring as to the status of his job, but each time he was told that no positions were available, despite the fact that the plaintiff claims to have known there were availabilities for construction helper positions.

Finally, in March 2012, Perrotta was informed that he should consider himself laid off, although he was told he'd be granted an interview with the defendant's chief executive officer.

The Water Authority's solicitor and CEO subsequently informed the human resource manager that there were concerns about the plaintiff's missing work in the past due to his bipolar condition and a work-related injury to his ankle that required surgery, and that for these reasons a meeting wouldn't be set up, according to the complaint.

The human resource manager then told Perrotta that if a position was not found for him by late September 2012, he would be considered terminated.

The union soon filed a grievance on Perrotta's behalf.

Following a meeting between the union and the defendant, the Water Authority agreed to reinstate Perrotta to the next available position, the suit states.

"To date, despite that many jobs have come and gone, and despite plaintiff's great efforts to get defendant to follow through on its promise to bring him back to work, plaintiff was never reinstated," the suit states. "The reason why plaintiff was never allowed to return to work was because defendant perceives that he is unreliable because of his prior health-related absences."

The suit accuses the Water Authority of terminating Perrotta's employment because the plaintiff suffers from a disability and/or because the defendant regarded Perrotta as being disabled.

Perrotta suffered humiliation, embarrassment and mental anguish as a result of his firing and refusal to be reinstated to his prior position, the complaint states.

The Chester Water Authority is accused of violating the Americans with Disabilities act.

Perrotta seeks employment reinstatement along with costs, attorney's fees and injunctive relief.

He also demands lost pay, compensatory damages for emotional pain and suffering, punitive damages and other legal relief.

Perrotta is being represented by attorney Samuel A. Dion of the Philadelphia firm Dion & Goldberger.



The federal case number is 2:13-cv-05386-LS.