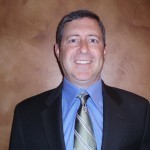 A Chester County woman is suing Immaculata University over claims that

she was terminated in retaliation for taking federally protected leave due to a bodily injury.

Patricia A. Colbert, who lives in Downingtown, Pa., filed a civil action March 21 at the Eastern District of Pennsylvania challenging her January firing, which occurred while she was out on leave due to a torn meniscus in her knee.

Colbert, who worked as a housekeeper for the defendant beginning back in 2008, says she was notified on Jan. 8 that she would be terminated because of her purported failure to notify the university of her return date from her leave under the Family and Medical Leave Act.

The lawsuit disputes the alleged reason for the firing, saying that, "The defendant's proffered reason for plaintiff's termination was false and was a violation of the FMLA because plaintiff acted in good faith to notify defendant of her need for FMLA leave pursuant to the FMLA."

The complaint says that Colbert was eligible for leave under the FMLA back in mid-December of last year when she suffered a torn meniscus in her left knee.

Colbert was entitled to take up to 12 workweeks of FMLA leave since she had not taken any similar leave in the previous 12 months, the complaint states.

The plaintiff took leave beginning on Dec. 16 with plans to end her leave on Jan. 14 of this year, the record shows.

She provided notice of her FMLA leave as soon as practicable.

It was about a week before her scheduled return that the university informed Colbert that she was being let go because she failed to notify her employer of her return date.

Colbert, who was scheduled to undergo surgery for her injury in late December, had been told by a human resources representative that she would need to fill out additional paperwork if she would be taking short-term disability should she not be able to return to work right away, the record shows.

Colbert subsequently spoke with her physician during a follow-up consultation at which time she was told she would not be cleared to return to work, according to the complaint.

The plaintiff claims that when she followed up with the human resource representative about her additional disability paperwork, she was told she was no longer employed because of being a "no call/no show."

Colbert says she made "reasonable good faith efforts" to advise the defendant that she continued to be on FMLA protected leave through Jan. 8, and that she made these efforts as soon as practicable.

Nevertheless, Colbert was told she was being terminated from her position.

The length of her FMLA protected leave did not exceed 12 weeks in duration in the 12-month period prior to Jan. 15, the lawsuit states.

Colbert seeks damages for lost wages and benefits, interest, attorney's fees and costs.

She is being represented by Philadelphia attorney Samuel A. Dion of Dion & Goldberger.



The federal case number is 2:14-cv-01689-ER.