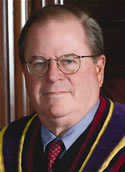 While it initially appeared as though the new family court building in

downtown Philadelphia might be devoid of creative imagery, it now looks as if the facility, still under construction at 15th and Arch Streets, will ultimately be decked with works of art.

The Pennsylvania Unified Judicial System announced last week that the budget situation for the new Philadelphia family courthouse would allow for artwork to be placed in its hallways and courtrooms.

Prominent Philadelphia arts consultant Diane Dalto Woosnam was tapped by the judiciary to help deck the new facility.

Dalto Woosnam, who accepted the nomination by the courts in late February, will work with a committee of well-known members of Philadelphia's arts community to determine what artwork will be suitable for a space filled with children and adults, many of whom, the Administrative Office of Pennsylvania Courts says, are facing difficult situations.

"I am excited to be part of a project that will bring public art to the new family court building," Dalto Woosnam said in a statement provided by the AOPC. "Our hope is to inspire and provide a welcome environment for those who come through the doors of the courthouse – many of them families under great stress."

Dalto Woosnam began informally working with a team from Philadelphia's court system, formally known as the First Judicial District of Pennsylvania, last fall to determine the feasibility of securing donated or loaned artwork on a long-term basis for the new family court building, according to the AOPC.

Realizing that the courts' budget was in flux at the time, Dalto Woosnam ultimately determined that the plan for the donated or loaned artwork was not feasible.

In early February, Supreme Court Chief Justice Ronald D. Castille again approached Dalto Woosnam and suggested formalizing her role as the head of a committee that would both review options and search for art for the new facility, according to the AOPC.

"Diane Dalto Woosnam's credentials and reputation speak for themselves, so her assistance in obtaining and placing public art in our new family court building will be extremely valuable," Castille said in a statement. "To this point she has been helping us informally.

"Now her role is more clearly defined," Castille continued. "She has a budget and has assembled a team of experts to help purchase and place artwork in a building where sad and tragic is the norm. This team's efforts to make family court a more pleasant place for everyone will be welcome."

Castille called public art a "long-term investment for the benefit of all visitors to family court."

Inga Saffron, architecture critic for the Philadelphia Inquirer, had reported last week that Castille agreed to provide enough funding to outfit the courthouse with artwork after receiving a letter from Sean Buffington, chairman of the Philadelphia Art Commission, which in 2010 had made the inclusion of public art a condition for approving the building's design.

When it became apparent that the judiciary wasn't honoring its agreement, Saffron reported, Buffington reached out to Castille directly.

Dalto Woosnam formally served as director of the Philadelphia Office of Arts & Culture, which oversees the City Percent for Art program.

She serves on various board and organizations in the city.

The other members of the courthouse art project committee include Allan Edmunds, founder and executive director of the Brandywine Workshop; Marsha Moss, a public art curator and consultant; and Lee Stoetzel, director of the West Collection in Oaks, Pa.