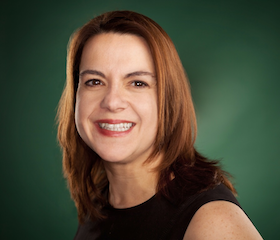 An experienced tax attorney from Southeastern Pennsylvania is poised to

receive recognition from the Pennsylvania Bar Association during the group's annual meeting award luncheon in Hershey on May 15.

Kelly Phillips Erb, who runs The Erb Law Firm in suburban Philadelphia, will receive the inaugural Pennsylvania Bar Association Solo and Small Firm Practice Section Award, the group announced last week.

Erb, who frequently writes and lectures about taxes, is the creator behind the Forbes blog "Taxgirl," which was recognized by the ABA Journal as one of the top 100 blogs authored by attorneys.

She also writes about business, tax and finance matters for Forbes.com.

Erb, a graduate of Temple University's Beasley School of Law, has also been the recipient of the Philadelphia Business Journal's "40 Under 40" award, which recognizes young professionals in the Delaware Valley.

In addition to serving as treasurer of the Solo and Small Firm Practice Section Council of the Pennsylvania Bar Association, Erb is also a member of the organization's Tax Law Section and Commission on Women in the Profession.

The attorney authored the 2012 book titled Ask the TaxGirl: Everything Parents Should Know About Filing Taxes (Including Child Care Expenses, Medical Costs, and the Earned Income Tax Credit, and she has been interviewed on the topic of taxes by CNN, Reuters, Time and AOL's WalletPop, according to the PBA.

In addition to her membership with the PBA, Erb is also a member of the American Bar Association and the Tax Supper Club of Philadelphia, according to a bio on her law firm's website.

She is also a participating attorney with Philadelphia Volunteer Lawyers for the Arts and she has assisted with both Senior Law Project and Philly VIP.

Erb previously served as an adjunct professor at Community College of Philadelphia where she taught the wills and trust course for the paralegal studies program.

The Solo and Small Firm Practice Section of the Pennsylvania Bar Association enhances the skills of attorneys working in smaller firms by providing forums, such as the annual conference, newsletters and a listserv for the exchange of ideas, methods and procedures designed to improve the quality of legal services offered, according to the PBA.