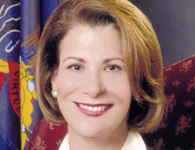 The funeral and burial expenses of a gas station employee who died months after suffering

a traumatic brain injury while attempting to apprehend a would-be thief should be covered by his employer because he acted within the scope of his management position, according to a ruling by Pennsylvania's Commonwealth Court that reversed a decision by a workers' compensation board.

Even though Walter Wetzel was not a licensed law enforcement officer, his previous actions of carrying a gun and defending a BP gas station located in the Duquesne Heights neighborhood of Pittsburgh were not reprimanded by his managers and set a precedent establishing that one of his duties as a night shift manager was ensuring the safety of other employees and customers.

On Nov. 28, 2009, Wetzel arrived to work early at the request of another manager that needed his help fixing a cash register. Wetzel stuck around after repairing the problem to help restock shelves prior to the official start of his shift when a customer reached across the counter and attempted to grab money from the cash drawer.

According to testimony, Wetzel chased the robber from the store and attempted to stop him from driving away by pointing a gun through the windshield. The driver began to drive toward the exit, hitting Wetzel and running over his head. Wetzel went into a coma due to the massive head trauma and died April 2, 2010.

The workers' compensation board agreed that Wetzel operated in his capacity as store manager when he went into work early and that his employer was liable for wages lost between the initial injury and his eventual death. However, the board agreed with the defendant that Wetzel took on a vigilante mission when he chased the robber out of the store and abandoned his employment duties. The defendant also said that Wetzel and other employees were told two weeks before the incident that they are not to be heroes during robbery attempts.

The Commonwealth Court did not find testimony regarding the company's warning about robbery attempts credible and cited Wetzel's previous use of a handgun to prevent an armed robbery in 2007 as proof that his actions were condoned.

The court opinion, written by Judge Renee Cohn Jubilerer, states that Wetzel was not acting in his own best interests, but in the interest of the business.