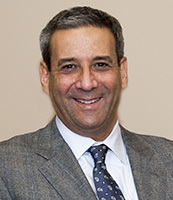 A Montgomery County man has filed a personal injury suit in the Philadelphia Court of

Common Pleas against Walmart, saying negligence by employees at its store located in Willow Grove caused him to sustain serious injuries.

Eugene Michniewicz, of Roslyn, Pa., was shopping at the store at 2 p.m. on January 31, 2013, when he stumbled over a patch of bunched-up carpet, the suit claims. As a result of the fall, Michniewicz experienced several bodily injuries, including five fractured ribs, shortness of breath and an overall shock to the nervous system, he says.

The complaint further says that the company's negligence caused Michniewicz to suffer pain and humiliation, and he is unable to attend to his normal daily routines. The plaintiff says he has also paid out-of-pocket for mounting medical and physical therapy expenses.

He seeks compensatory damages in excess of $50,000, saying that the store employees failed to provide a safe environment for store guests. Walmart staff should have known about the condition of the carpet and worked to correct the situation before the injury occurred, Michniewicz says.

The plaintiff's wife, Carmela Michniewicz, has also sued for damages in excess of $50,000 for the loss of consortium and companionship with her husband.

The Michniewiczes are represented by David Stutman of Hoffman, Michels & Sternberg.

The case ID number is 140305240.