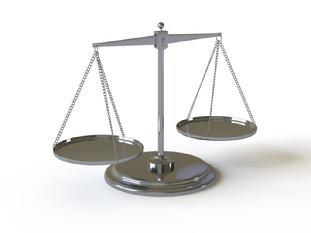 A Bucks County man says that his rise through the ranks of the Giant supermarket where he worked for three years was brought to an abrupt halt when his employers learned he had been involuntarily hospitalized for mental health issues, according to a suit filed in June at the Bucks County Court of Common Pleas.

Don Yellovich, of Doylestown, Pa., seeks compensatory and punitive damages for six separate counts, including fraud, defamation and wrongful discharge. He argues that his managers misrepresented themselves when they promised to hire him back six months after his resignation, and that they would not contest his unemployment claim.

According to the complaint, Yellovich worked at the Giant supermarket located in Plumsteadville, Pa., between 2009 and 2012. The lawsuit says that he started at the lowest-paying position and worked his way up to lead dairy associate.

In June 2012, Yellovich was involuntarily hospitalized for three days, first at Doylestown Hospital, then moved to Brook Glen Behavioral Center in Fort Washington, Pa. During his stay, doctors diagnosed Yellovich with a mood disorder.

When he returned to work, the complaint says, Yellovich explained the situation to his bosses, showing them the discharge papers and disclosing the diagnosis. According to the claim, one of the managers told the plaintiff, "You are either going to resign, or we are going to fire you."

Yellovich claims that he attempted to have a discussion about his condition and any special accommodations that would be needed, but his supervisors would not engage. Instead, the complaint says, they told him that if Yellovich resigned, unemployment would not be contested and he could re-apply in six months.

In fact, the complaint says, the unemployment was contested by Giant, but a mediator ultimately ruled in Yellovich's favor. He also re-applied at the store, but his application was denied. The plaintiff further accuses his former managers of sabotaging his chances to find a job somewhere else by disclosing his condition to potential employers, an act he considers a violation of HIPAA.

Yellovich says his forced resignation was a result of the disclosure of his mental disability and a violation of the federal Rehabilitation Act, which prohibits the discrimination against a disability or perceived disability.

The plaintiff is represented by Robert Eyre and Patrick McCord in Media, Pa.