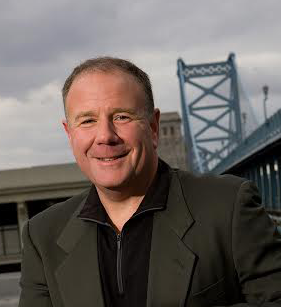 A Philadelphia woman says in a personal injury lawsuit filed at the Philadelphia Court of

Common Pleas that a faulty door at a local electronics retail store caused her to fall to the ground and sustain significant injuries.

According to the complaint, Georgia Smith was entering the Best Buy located on Roosevelt Boulevard in Philadelphia on March 7, 2013, when the front doors unexpectedly closed on her. Smith fell to the ground and sustained injuries to her head, back and left leg, the suit says.

Her suit blames Best Buy for negligently failing to maintain the door and ensure that it was operating safely for its business invitees and seeks damages in excess of $50,000.

Best Buy now seeks to transfer the liability claim to the company contracted to maintain and service the doors and the insurance company that agreed to indemnify the store against such claims.

The breach of contract suit filed in August at the Philadelphia Court of Common Pleas claims that DH Pace, Inc. agreed to a service contract for the doors' maintenance which stated the company would add Best Buy to its general liability insurance coverage and protect it from actions such as Smith's complaint.

"Service provider agrees to indemnify and hold harmless, Best Buy, from and against all third party losses, costs, obligations, liabilities, damages, actions and suits," the agreement says.

According to the store, DH Pace, Inc. and the insurance company, Zurich American Insurance Co., have allegedly failed to honor the contract and protect Best Buy from damages sought in the suit. Best Buy says that by not adhering to the service agreement, the store has been forced to incur attorney's fees and court costs defending Smith's claims.

The suit seeks declaratory relief finding DH Pace and Zurich American Insurance Co. liable for all costs of the defense so far and must reimburse Best Buy for its legal expenses, plus indemnify the store and take over the future prosecution of the underlying action.

Best Buy is represented by John Delany of Delany McBride.

The case ID number is 140802119.