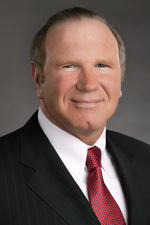 A former housekeeper who complained of discriminatory treatment says her manager

retaliated by terminating her employment, according to a suit filed at the U.S. District Court for the Eastern District of Pennsylvania.

Maria Ambel, of Trenton, N.J., seeks damages in the form of lost wages and benefits, plus punitive damages against her ex-employer, Peddlers Village Partnership, which oversees the Peddlers Village shops and boutiques located in Lahaska, Pa. The suit accuses the partnership of allowing the plaintiff's civil rights to be violated by other employees.

According to the complaint, Ambel enjoyed a good relationship with her original manager, Ronald Stayler, when she began working as a housekeeper for Peddlers Village in 2003. Stayler promoted Ambel to housekeeping manager based on her strong work performance and ability to train Spanish-speaking employees, the suit says.

However, in 2009 Stayler died and was replaced by another manager, Jeanne Schmotz, who allegedly began a campaign of discrimination against Ambel based on her Hispanic background.

The suit says that Schmotz only reduced Ambel's hours, leaving non-Hispanic employees alone. The plaintiff says that when Schmotz wasn't repeatedly berating and belittling her in front of other employees, she would not speak to Ambel at all.

Ambel lodged a complaint with human resources in 2010, and again in June 2011. The suit says that no action was taken by the department to address Ambel's concerns. Instead, the defendants terminated Ambel's employment based on poor performance reviews. The complaint says that she had never received a disciplinary warning or note before her firing, and that she was not placed on any kind of performance improvement plan.

The suit says that the termination was in retaliation for Ambel's discrimination complaint and a violation of her civil rights. As a result, the complaint says, Ambel suffered severe emotional distress, humiliation and loss of self-esteem.

The plaintiff is represented by the law firm Sidney L. Gold & Associates.

The federal case ID is 2:14-cv-05594-CMR.