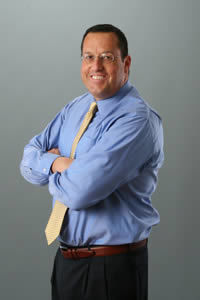 PHILADELPHIA – The alleged failure of a Philadelphia couple's attorney to name the correct driver of a vehicle they claim struck them in a July 2012 car crash on I-76 West in Philadelphia has their Philadelphia Court of Common Pleas lawsuit in jeopardy.

Mary Alexander and Jim Robinson initially filed suit in the court in July, in connection with the July 8, 2012, accident.

On that day, the plaintiff's original complaint claimed a 2005 Ford Focus driven by Trisha Cotner, of Northumberland, was driving westbound on Philadelphia's I-76 highway, near the exit for City Avenue.

At that time, the plaintiff's initial complaint alleged Cotner lost control of her vehicle and struck a Volkswagen Jetta being driven by plaintiff Robinson and containing plaintiff Alexander. The plaintiffs claimed it was the negligence of Cotner that caused the accident.

In the accident, Alexander alleged she sustained numerous injuries, including lumbar strain and sprain, a right patella injury and a tear of her right medial meniscus. Alexander further claimed a continuing incurrence of medical costs related to those injuries and a loss of earnings in connection with the crash.

Alexander demanded judgment against Cotner and her husband Seth not to exceed $50,000 in compensatory damages, plus interest and costs of suit. Similarly Robinson is seeking the same damage amounts against both defendants, through a loss of consortium claim.

The suit also alleged negligence against Seth Cotner for the use of the vehicle driven by his wife.

However, the defendants filed a petition for judgment in January, claiming the original complaint of the plaintiff's contained incorrect information. Namely, that the actual driver of the vehicle that allegedly struck Alexander and Robinson was the Cotners' daughter Justina Williams, and not Trisha Cotner.

The defendants further claimed the two-year statute of limitations on the accident expired when the plaintiffs filed their initial complaint in July 2014.

In February, the plaintiffs requested a 20-day extension to amend their complaint and include Williams as a defendant – though the defense claimed in April the opposing side had 30 days to provide an explanation for why Williams was not originally named as the driver in the initial complaint, and failed to do so in that time window.

The court set a hearing on the plaintiff's amended complaint for May 7, in the court chambers at Philadelphia City Hall.

The plaintiff is represented by Joel J. Kotsky, Esq. of Philadelphia.

The defendant is represented by Michael B. Gerstein, Esq., of Bennett Bricklin & Saltzburg, also of Philadelphia.