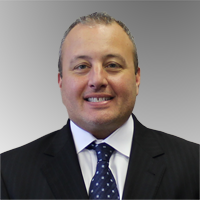 George S. Marion
PHILADELPHIA – Should a preliminary objection for improper venue be approved by the Court, a DUI motor vehicle accident lawsuit is headed to Bucks County.
Counsel for Newtown residents Michael A. Matt and Joseph Mallamaci, and Tony's Place restaurant locations in Philadelphia and Ivyland, argued their clients did not reside in Philadelphia County and the accident in question did not take place there, leading them to file a motion for preliminary objections on May 6. The defense stated the Bucks County Court of Common Pleas would be a more fitting venue for the case to be heard, as opposed to the Philadelphia iteration where the case was filed.
An evidentiary hearing on the question of venue took place at Philadelphia City Hall on Tuesday, in Court chambers.
Hulmeville residents Glen Fala and Heather Fala filed suit in February against the aforementioned defendants, in connection with a serious motor vehicle accident which transpired more than two years ago.
On March 1, 2013, Glen Fala was sitting in the driver's seat of a 1988 Mack Triaxle Truck, which had been stopped and parked in a construction zone in the eastbound lanes of Street Road, near Central Avenue in Lower Southampton. Per court records, flashing lights, signs and traffic cones were all used to warn motorists nearing the area of the construction work being performed at that time.
Matt had been drinking that evening at Tony's Place in Ivyland, located in Bucks County. At approximately 1:55 a.m., Matt was driving his 2007 Ford Focus on Street Road, when he "carelessly, negligently and recklessly" operated his vehicle, proceeding into the construction zone. Matt then collided with Fala's vehicle, head-on.
At the time of the crash, Matt was driving under the influence, and charged with operating a motor vehicle in excess of twice the legal BAC limit (.16), a first offense of driving under the influence, careless driving and failing to yield inside a construction zone. Matt pled guilty to the charges and was entered into an Accelerated Rehabilitative Disposition program.
Fala suffered severe and permanent full-body injuries, mental anxiety and anguish in the crash, along with a loss of earnings capacity and the incurring of sizable medical bills. Fala also incurred expenses totaling more than the allowed recoverable amount under the Pennsylvania Motor Vehicle Financial Responsibility Law, property damage and costs of towing his totaled truck.
The plaintiff is seeking in excess of $50,000, plus court costs and punitive damages from defendant Matt, and in excess of $50,000, plus court costs from the remainder of the defendants for overserving Matt. Plaintiff Heather Fala seeks the same amount from all defendants, jointly and severally, suing for loss of consortium.
The plaintiff is represented by George S. Marion of Liss & Marion, in Philadelphia.
The defendant is represented by Mary Ellen Conroy of Cipriani & Werner in Blue Bell and David Santilli, in Philadelphia.
Philadelphia County Court of Common Pleas case 150201756
From the Pennsylvania Record: Reach Courts Reporter Nicholas Malfitano at nickpennrecord@gmail.com