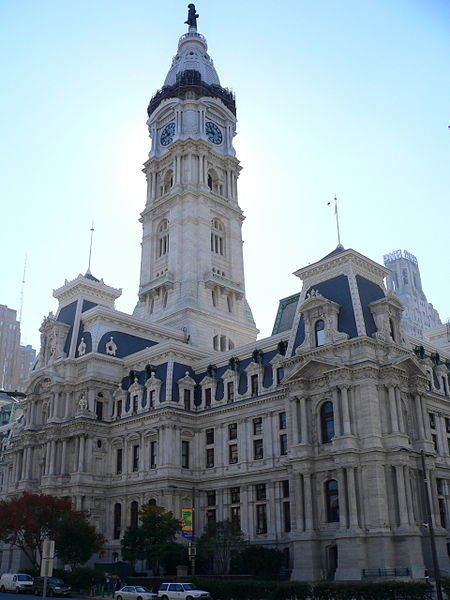 Philadelphia City Hall
PHILADELPHIA – An additional named defendant in a car crash case is opposing the joinder motion that brought him into the suit, claiming improper service on the part of a co-defendant.
Ronald Marrero, counsel for Robert Thomas, filed a motion to oppose a joinder complaint on June 2, on the grounds he was never properly served with the complaint by fellow defendant, Phuong Tran of Prospect Park.
Court records show attempts were made to serve Thomas on Sept. 22, Oct. 2, and Nov. 3 of last year at a Philadelphia address to no avail.
Finally, service was allegedly made to Thomas's nephew on March 16 at the address of Belinda Douglas – the address listed on the vehicle registration for the car Thomas used when the crash in question took place.
Marrero calls such service "defective".
Tran seeks judgment against Thomas, plus interest, court costs, attorney's fees and other relief. A hearing in this matter was set for Friday in Court chambers at Philadelphia City Hall.
Crump initially filed suit in March 2014 against Tran, alleging Tran's negligent driving caused a rear-end collision in the vicinity of Adams and Rising Sun Avenues on July 4, 2013. Crump was the passenger in a vehicle driven by Thomas at the time of the accident.
Crump claimed to suffer injuries to her cervical and lumbar spine, and incur extensive medical costs to treat those injuries in the process.
On Sept. 19, Tran filed the aforementioned joinder complaint naming Thomas as an additional defendant in the case, claiming further investigation revealed Thomas as the actual causation behind the accident. According to Tran, his vehicle was slowing down for the red light at Adams and Rising Sun Avenues when Thomas suddenly and allegedly threw his own car into reverse without warning, and crashed into his vehicle.
The plaintiff is seeking judgment not in excess of $50,000, plus delay damages and court costs.
The plaintiff is represented by Andrew H. Gaber and James E. Murphy, both in Philadelphia.
The defendants are represented by Maria I. Francesco and Marrero of Robert J. Casey Jr. & Associates, also in Philadelphia.
Philadelphia County Court of Common Pleas case 140304254
From the Pennsylvania Record: Reach Courts Reporter Nicholas Malfitano at nickpennrecord@gmail.com