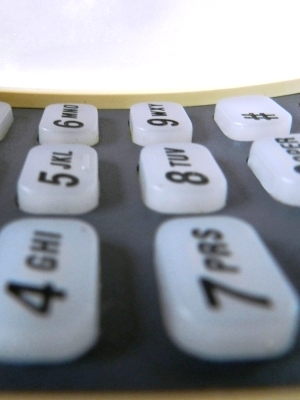 Jeffrey Tothero is suing debt collection agency GC Services LP, alleging unlawful practices in a 2015 series of phone calls made to the plaintiff.
The Bressler man sued GC Services LP of Houston in the U.S. District Middle District of Pennsylvania on June 25, claiming breach of the Fair Debt Collection Practices Act during the defendant-initiated contact in 2015, when the firm left voice mail messages on his telephone.
According to the complaint, GC Services used interstate methods of communication to contact Tothero in several attempts to collect an alleged consumer debt from him. Alleging that the alleged debt arose from transactions pertinent to personal, household and/or family matters and that the caller failed to disclose the nature of the call or the company in the voice mail, the plaintiff argues that the defendant violated the FDCPA .
The suit states that a representative of the defendant failed to disclose the name of the company and other pertinent information when placing the calls. The plaintiff charges the defendant with using false, deceptive and misleading means in connection with the effort to collect a debt.
Tothero seeks judgment against the defendant, injunctive action, statutory damages, pre- and post-judgment interest, attorney's fees, and court costs. He is represented by Michael Siddons of The Law Firm of Michael Alan Siddons in Media.
U.S. District Court Middle District of Pennsylvania 1:15-cv-01249-CCC.