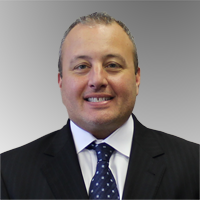 George S. Marion
PHILADELPHIA – Counsel for plaintiffs in a negligence action against Pathmark Stores and its parent company are seeking to withdraw from that suit, according to court records.
George S. Marion filed a petition with the Philadelphia County Court of Common Pleas on July 13, to withdraw appearance on behalf of himself and Richard L. Stutman of Liss & Marion in Philadelphia. Marion explained this decision was due to being informed by plaintiff Dwayne Watkins that fellow plaintiff April Howard had passed away on January 18.
Except for one meeting with Watkins on May 26, Marion asserted that Watkins had made no attempt to stay in contact with his counsel or provide any direction on how the matter should proceed, leading them to file their withdrawal petition.
A hearing in this matter was set for Wednesday at Philadelphia City Hall, in Court chambers.
Originally filed in January, the lawsuit brought by the late Howard and co-plaintiff Watkins, both of Philadelphia, is in connection with a slip-and-fall accident which took place at a Pathmark grocery store on Cottman Avenue in Philadelphia, on Feb. 21, 2013.
On that day, Howard slipped on a "leafy, wet, green food substance" on the store floor and was injured, alleging negligence on the part of Philadelphia-based Pathmark Stores and its parent company Great Atlantic & Pacific Tea Company of Montvale, N.J. in not inspecting, maintaining or repairing that floor condition. Howard allegedly suffered full-body injuries in her 2013 fall.
The plaintiffs were each seeking judgment individually, jointly and severally in an amount greater than $50,000, plus interest and court costs. Dwayne Watkins sued for loss of consortium in this case.
The defendants are represented by John J. Leo III of Kaufman, Borgeest & Ryan in Parsippany, N.J.
Philadelphia County Court of Common Pleas case 150103329
From the Pennsylvania Record: Reach Courts Reporter Nicholas Malfitano at nickpennrecord@gmail.com