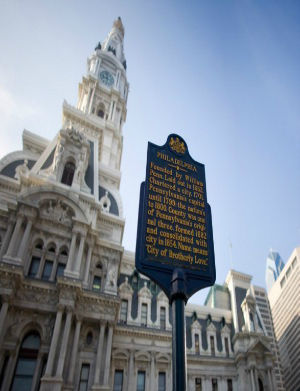 Philadelphia City Hall
PHILADELPHIA – On Tuesday, the Philadelphia County Court of Common Pleas approved a 45-day continuance in a motor vehicle negligence action.
Per a request from attorneys Erin M. Siliano and Kathleen D. Wilkinson, a continuance was granted in the case to delay proceedings for 45 days. These proceedings included a motion for sanctions filed by counsel for plaintiff Carmencita Jones on Aug. 5.
Jones filed motion to enforce settlement on May 8, which had been granted on June 12. According to the order, it ruled defendants Gagan Transport and Spectrum Transportation of Upper Darby, and Narinder Singh of New Castle, Del.
The defendants were ordered to pay $7,000 within 20 days of the order being granted, which they did not. Jones and her counsel were seeking sanctions of $1,000 for violation of the court order, a fine of $100 per day until the settlement was complied with, and payment of the $7,000 within two days of the granting of the order.
On Dec. 31, 2012, Jones was driving on 13th Street near Walnut Street in Philadelphia when her vehicle was struck by Singh's. Singh was allegedly driving negligently, recklessly and unsafely, according to Jones, and while acting as an agent of his employers. Jones suffered lumbar disc herniation, central disc herniation at L5-S1, central herniation at L4-L5 and internal injuries.
The plaintiff is seeking a sum not in excess of $50,000 for arbitration purposes.
The plaintiff is represented by Marc D. Vitale of Brownstein Vitale & Weiss, in Philadelphia.
The defendants are represented by Richard Meltzer of Bala Cynwyd and Susan P. Halpern, in Philadelphia.
Philadelphia County Court of Common Pleas case 140300467
From the Pennsylvania Record: Reach Courts Reporter Nicholas Malfitano at nickpennrecord@gmail.com