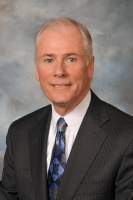 Joseph E. O'Neil
PHILADELPHIA – A fatal food truck explosion in Philadelphia last year has resulted in a negligence lawsuit from bystanders caught in the resulting blaze, and has both sides arguing over the direction, status and claims of the case.
On behalf of the U-Haul Company of Pennsylvania, attorney Joseph E. O'Neil filed a motion for preliminary objections on Aug. 6, asking that proceedings in this case be stayed, pending the results of current criminal investigations into the explosion being conducted by the City of Philadelphia's Arson & Explosives Task Force, the federal Department of Transportation and the U.S. Attorney's Office in Eastern Pennsylvania.
Secondly, Michael F. Schleigh, in representing fellow case defendant Uliser Galdamez, filed his own motion for preliminary objections on Aug. 20, seeking the allegations of recklessness and mass negligence against Galdamez for the actions of his late mother and sister, Olga Galdamez and Jaylin Landaverry Galdamez, be stricken with prejudice.
Schleigh contended there was insufficient specificity of the plaintiffs' claims and "no material facts to support reckless defendant conduct", in addition to the plaintiffs' complaint not being properly verified.
A hearing in these matters was set for Wednesday at Philadelphia City Hall, in Court chambers.
Olga, 42, and Jaylin, 17, were working in the La Parrillada Chapina food truck near 3rd Street and Wyoming Avenue in Philadelphia's Feltonville section on July 1, 2014, when a deteriorating propane tank installed in their truck ruptured and exploded, consuming the truck in flames. Olga and Jaylin died of their burns and other injuries three weeks later.
Appointed as the administrator for both of their estates, Uliser filed his own negligence suit and alleged the "negligence, carelessness and/or reckless conduct" of the other defendants named in this instant action ultimately led to the fatal explosion. The explosion created a street-wide fireball that also injured 11 bystanders.
In June, three of those bystanders - Victoria Lee of Upper Darby, Latajah Minton and Samira China [China is represented by her parent/natural guardian, Shalandra Wilson] of Philadelphia - filed a lawsuit against a number of defendants: U-Haul Company of Pennsylvania, U-Haul International, Inc., Americo, Jovan Martin, Erjon Meni, ERI Vending Cart, Inc. and Miguel Rivera, in addition to Uliser Galdamez, for the actions of Olga Galdamez and Jaylin Landaverry Galdamez.
Lee's vehicle was driving by the food truck when it exploded, and subsequently engulfed in flames and smoke. Lee's suit contends:
-The Galdamez defendants didn't inspect or repair the food truck and its propane cylinders;
-The U-Haul defendants didn't inspect or repair the food truck and its propane cylinders, or properly train its employees; and
-Meni and ERI didn't properly install the kitchen on the food truck, inspect or repair the truck and its propane cylinders, or warn against the danger of using deteriorated and damaged propane cylinders.
On each count of the lawsuit, the plaintiffs are seeking a sum in excess of $50,000 plus interest, attorney's fees, costs and other relief.
The plaintiffs are represented by Jason E. Fine of J. Fine Law Group, in Philadelphia.
The defendants are represented by Joseph E. O'Neil and Andreas Ringstad of Lavin O'Neil Cedrone & DiSipio, Richard B. Wickersham Jr. of Post & Schell; Gary J. Brascetta of Margolis Edelstein; Michael F. Schleigh of Forry Ullman; Alan M. Feldman, Daniel J. Mann, Thomas Martin and Edward Scott Goldis of Feldman Shepherd Wohlgelernter Tanner Weinstock & Dodig; and Michael J. Engle of Greenblatt Pierce Engle Funt & Flores, all in Philadelphia; David T. Bush and Karl L. Stefan of Forry Ullman in King of Prussia; and Mary Beth Buchanan, Jamie L. Hais and Stephen G. Strauss of Bryan Cave in St. Louis.
Philadelphia County Court of Common Pleas case 150604168
From the Pennsylvania Record: Reach Courts Reporter Nicholas Malfitano at nickpennrecord@gmail.com