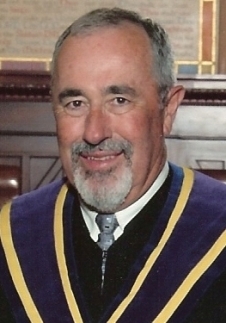 Supreme Court Of Pennsylvania Justice J. Michael Eakin
HARRISBURG – On Aug. 31, the Supreme Court of Pennsylvania remanded a whistleblower's case against the Pennsylvania Turnpike Commission and two of its officers for further proceedings.
In a unanimous opinion, the Supreme Court ruled to reverse the decision of the Commonwealth Court, which had previously granted summary judgment to the appellees, the Turnpike Commission, its Director of Accounting Anthony Q. Maun and Chief Financial Officer Nickolaus H. Grieshaber, and denied relief under the Whistleblower Law to the appellant, Ralph Bailets.
The commission employed Bailets from 1998 to 2008 as its manager of reporting and financial systems, during which time he appeared to be a model employee, achieving "outstanding" and "commendable" performance ratings.
During this same period of time, Bailets claimed he observed "improprieties and wasteful practices" regarding various matters, including "a Commission computer systems contract with Ciber, Inc., EZPass discounts, politically motivated personnel actions, and the use of multiple, unnecessary external investment managers."
Subsequently, Bailets claimed he was told not to report these observations by Maun and Grieshaber, in the interest of his employment. Bailets' job title and responsibilities were changed when he was removed from an additional position as assistant secretary-treasurer in June 2008, and he was finally terminated in November 2008.
Believing his termination was a retaliatory action for his ethics complaints, Bailets filed a Whistleblower Law complaint against the Commission, Maun and Grieshaber with the Commonwealth Court.
In response, the appellees filed motions claiming Bailets wasn't fired for being a whistleblower, but rather that he was fired from the Commission along with 14 other individuals for budgetary reasons.
Through the opinion of Judge Rochelle S. Friedman, the Commonwealth Court decided it was "a management discretionary action, motivated by legitimate employer objectives."
Bailets appealed the decision to the state's Supreme Court, feeling the Commonwealth Court "ignored numerous items of probative evidence" and erred in granting summary judgment to the Commission, Maun and Grieshaber.
The Supreme Court agreed, pointing to a "preponderance of the evidence" showing Bailets' colleagues encouraged him not to voice his concerns for fear of reprisal.
"There is sufficient record evidence that Maun and Grieshaber admonished him not to report his observations about the Ciber contract, or his job would be in jeopardy," Eakin stated.
"Viewing the evidence in the light most favorable to appellant, it is clear he adduced sufficient evidence of reports of waste to a direct supervisor and to a co-worker who later became CFO, to withstand a motion for summary judgment."
Eakin conceded Bailets may not have presented "concrete evidence" regarding the precise manner in which his complaints ascended the commission's hierarchy, he did provide evidence of "surrounding circumstances" regarding the knowledge and warnings of Maun and Grieshaber – both of whom subsequently had authority to make recommendations to the commission regarding Bailets' continued and future employment.
Also, in response to the earlier ommission claims that budgetary reasons compelled his termination, Bailets presented findings showing commission revenues were increasing at the time of his dismissal, resulting in raises for colleagues and new positions being filled after Bailets was fired.
It was enough to sway the Supreme Court's decision.
"It is clear the appellant presented prima facie evidence of violations of the Whistleblower Law, which at the very least created issues of material fact to preclude the grant of summary judgment," Eakin said.
Eakin stated it was these same issues of material fact surrounding Bailets' termination and reports of improper activity which led to the Supreme Court's reversal and remand of the case.
"The Commonwealth Court erred in granting summary judgment in favor of appellees. We therefore vacate the judgment, reverse the Commonwealth Court's decision, and remand to that court for further proceedings consistent with this opinion," Eakin concluded.
Justices Thomas G. Saylor, Max Baer, Debra McCloskey Todd and Correale F. Stevens joined Eakin's opinion.
The appellant is represented by James J. West, in Harrisburg.
The appellee is represented by state counsel Doreen McCall, as well as Douglas Rosenblum and Daniel McGravey of Pietragallo Gordon Alfano Bosick & Raspanti, in Philadelphia.
The Supreme Court of Pennsylvania case 12 MAP 2014
From the Pennsylvania Record: Reach Courts Reporter Nicholas Malfitano at nickpennrecord@gmail.com