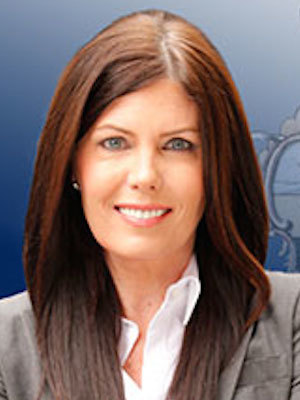 Kane
HARRISBURG, Pa. – A top legal ethics expert described Pennsylvania Attorney General Kathleen Kane's current situation – her law license being temporarily suspended while still in office – as an unprecedented one.
On Sept. 21, the Pennsylvania Supreme Court issued an order temporarily suspending Kane's license for allegedly leaking confidential information, committing perjury and false swearing before a statewide investigative grand jury.
Kane currently is under indictment for obstructing administration of the law, official oppression, criminal conspiracy and false swearing. She was arraigned on similar perjury and obstruction charges last week.
Prosecutors contend Kane's motive for the leaks was vengeance and retribution against law enforcement officers and prosecutors who previously made her look bad in the press. Kane denies the allegations and claims she never signed a secrecy oath that is at the heart of the allegations.
Although her license was suspended, the state's high court specifically stated Kane may continue to act in her elected capacity as attorney general.
Geoffery C. Hazard, a legal ethics expert and an adjunct professor at The University of Pennsylvania School of Law, said the situation is unprecedented in the history of Pennsylvania. However, he said he is aware of no mandate in the state constitution, nor in Pennsylvania law, requiring the chief state law enforcement officer hold an active, non-suspended law license.
As an office holder elected to a constitutional office, Kane must be lawfully impeached in order to be permanently removed as attorney general, he explained.
Hazard said in an interview with the Pennsylvania Record that the functions of the constitutionally-elected state attorney general are largely administrative in nature. The legal filings, trials, appellate court hearings and attorney general-written opinions her office is responsible for undertaking can lawfully be prepared and conducted at her direction by deputies, assistant attorneys general and special assistant attorneys general who are in good standing with the Pennsylvania State Bar, and who are appointed and serve at the pleasure of the attorney general.
Deputy Chief Bruce Beemer is the individual likely to serve as the state's top lawyer in any functions requiring an actual licensed attorney.
Hazard cautioned that convictions of those criminal charges levied against Kane may in fact result in impeachment proceedings.
When asked if the circumstances surrounding Kane were politically motivated, he responded that "everything happening in Pennsylvania was politically motivated."