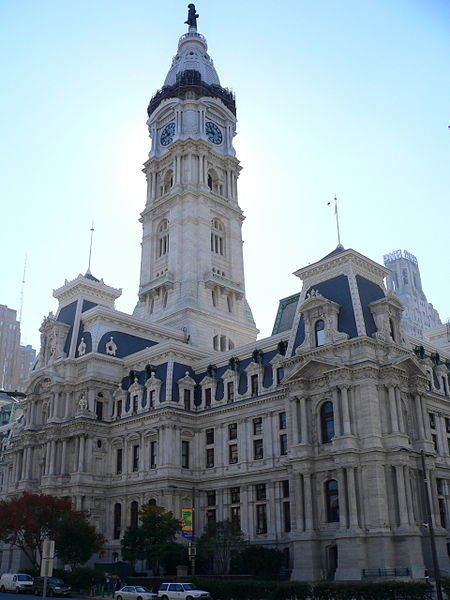 Philadelphia City Hall
PHILADELPHIA – The defendant in a slip-and-fall negligence case has petitioned to open a $50,000 default judgment levied against him.
On July 28, Joseph L. DiTomo Jr. filed a petition on behalf of his client, Christopher Carey of Philadelphia, to open the five-figure judgment found against Carey on July 13.
Carey claimed he did not even receive Philadelphia plaintiff Frank Kelly's complaint until July 25, a full 12 days after the default judgment was levied upon him. Further, Carey said when he was mailed a copy of the lawsuit, there was no date on the postmark and no sorting marks on the envelope.
Carey asserted his attorney had been in contact with plaintiff's counsel Jon Marshall, who had promised to forward a copy of the complaint to Carey's insurance company last January, but allegedly did not follow through. DiTomo's petition labeled this as "a meritorious defense," and wants the default judgment of $50,000 opened or a hearing scheduled to present evidence obtained during the postal investigation surrounding the complaint's July mailing to Carey.
A hearing in the matter was set for Friday at Philadelphia City Hall, in court chambers.
The lawsuit alleges 3521 Cedar Street is a one-story building that formerly served as a vacant factory or warehouse, which Carey purchased on July 31, 2011. At the time of its purchase, the property was surrounded by cement sidewalks. During rehabilitation of the Cedar Street property, the surrounding sidewalks were replaced just short of halfway between the adjoining cross-streets, Westmoreland and Madison streets.
According to the lawsuit, between the new sidewalks on Cedar Street and Madison Street, a "hidden defect" was created when the sidewalk dropped one inch at the break in the cement squares.
On Oct. 13, 2012, Kelly caught his foot on that drop in the sidewalk, falling onto his shoulder and elbow. Kelly suffered a fracture near his elbow, wrist sprain and several bruises, in addition to severe and permanent scarring and disfigurement. The plaintiff claims his fracture never completely healed.
Kelly's suit levied charges of negligence, negligence per se and punitive damages against Carey, through the defendant's alleged failure to inspect, maintain, properly repair or warn pedestrians of the sidewalk condition.
The plaintiff is seeking a sum not in excess of $50,000, plus interest, attorneys' fees, costs and other relief.
The plaintiff is represented by Jon Marshall in Philadelphia.
The defendant is represented by Joseph L. DiTomo Jr., also in Philadelphia.
Philadelphia County Court of Common Pleas case 141001138
From the Pennsylvania Record: Reach Courts Reporter Nicholas Malfitano at nickpennrecord@gmail.com.