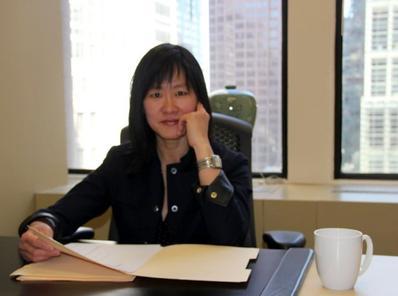 Ying Zhou
PHILADELPHIA – Defense counsel for a financially-struggling local entertainment group and its CEO asserts a $100,000-plus default judgment levied against it is improper, as the company was allegedly not served the judgment properly and the original lease documentation remains incomplete.
In July, Callowhill Center Associates brought action against Philly Bass'd Entertainment and its CEO, Paula Webster-Grant, in regards to alleged default on a lease for property at 421 North 7th Street in Philadelphia – space used as the headquarters for Philly Bass'd Entertainment.
The five-year lease began between the relevant parties on July 1, 2012, but just shy of three years into the lease agreement, the defendants allegedly ceased making good on regular payments and remain in default. Per the agreement, the plaintiffs argue they are permitted to levy judgment on the defendants in case of default.
The suit says the outstanding balance consists of $13,376 in past due rent, $84,818.75 in accelerated rent, and $10,000 in attorney's fees, for a combined total of $108,194.75 as of July 1. That figure does not include a daily interest rate of $18.18, which continues to accumulate.
Defense attorney Ying Zhou filed a motion to strike on Oct. 23, claiming Webster-Grant signed the lease agreement on the advice of a business partner, without knowing the significance of the warrant of attorney – and thus, did not sign or initial them.
Zhou said her client made $112,675 in rental payments over a period of 33 months, but fell behind on those payments as business declined. On June 18, Callowhill demanded May and June rent, totaling $9,118.84, and $500.00 in attorney's fees. When it was allegedly not received, Callowhill filed for judgment on July 21 and claimed the defendants were properly served.
But, Zhou argued the judgment's certified mail receipts did not contain the defendant's signature, printed name or date of delivery to indicate acceptance of the documents, nor did it contain a postmark.
Zhou further stated Webster-Grant had a heart attack and was hospitalized shortly before the default occurred, therefore, she was not properly served and the resultant affidavit of service was deficient. According to Zhou, Webster-Grant was unable to file the instant motion to strike.
On Sept. 29, Callowhill had a Writ of Execution issued to the defendants for $109,794.59 (accelerated rent to the lease's conclusion in July 2017) plus $10,000.00 in attorney's fees and $1,599.84 in interest.
Zhou opposed the writ, arguing the lease was executed without Webster-Grant's signature or knowledge of the warrants of attorney. Zhou seeks to strike and vacate the default judgment, or alternatively, open the judgment and provide Webster-Grant with equitable results.
A hearing in this matter was set for Tuesday in Court chambers, at Philadelphia City Hall.
The plaintiff is seeking, individually, jointly and severally, damages of $109,794.59 plus interest in this case.
The plaintiff is represented by Gary P. Lightman of Lightman & Manochi, in Philadelphia.
The defendants are represented by Zhou, also in Philadelphia.
Philadelphia County Court of Common Pleas case 150702349
From the Pennsylvania Record: Reach Courts Reporter Nicholas Malfitano at nickpennrecord@gmail.com