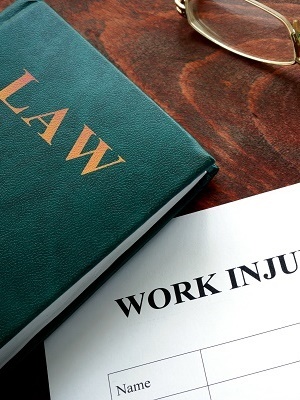 HARRISBURG - In the case of the jurisdiction of a Pennsylvania Workers' Compensation claim, Watt v. WCAB (Boyd Brothers Transportation), the Commonwealth Court recently addressed the question of whether a Pennsylvania resident injured in a different state could have his claim processed in Pennsylvania.
And the answer is no.
The Commonwealth Court applied the extra-territorial jurisdiction provisions of the Pennsylvania Workers' Compensation Act because it found that, although the claimant lived in Pennsylvania, the state did not have jurisdiction over the Workers' Compensation claim because the injury did not take place in Pennsylvania.
Tom Cook, an attorney at Calhoon & Associates with over 29 years of experience in Workers' Compensation and social disability cases, stated he was not surprised that the Pennsylvania court rejected the claim that it had jurisdiction.
"These cases are always complex because frequently an employer, by contract, will say that Workers' Comp benefits will be paid out of a particular state, and will name employees like truck drivers as independent contractors," Cook told the Pennsylvania Record.
"But there has to be some other connection with Pennsylvania other than the mere fact that the claimant lives there. It would have to be something like, 'the claimant was hired here, or was dispatched here, or spends a lot of time driving here.'
"Now if the accident happens in Pennsylvania, then Pennsylvania automatically covers the claim."
The claimant responded to an online advertisement to work for Boyd Brothers Transportation as an interstate truck driver. He was then interviewed via telephone and subsequently attended a mandatory training course in Ohio.
Once the claimant completed his training, he entered a Workers' Comp agreement that specified that any Workers' Comp claims would be governed by Alabama's Workers' Compensation laws. The agreements stated that the employee was hired in Alabama and that most of his driving would take place in Alabama. Soon after he began working for WCAB, the claimant was injured in New Jersey.
WCAB began issuing Workers' Compensation benefits to the injured employee under the Alabama Workers' Compensation Act. The claimant, however, filed a claim for benefits in Pennsylvania, where he resided. The Pennsylvania court rejected the claim.
Though it may appear the claimant was eager to have his claim acknowledged in Pennsylvania because the state's Workers' Compensation laws are more generous than the ones in Alabama, Cook was quick to state that the claimant may have filed his claim in Pennsylvania for more practical reasons.
"If you are a Pennsylvania truck driver and you're involved in a very serious accident, it's very, very difficult, as a practical matter, to go to either New Jersey or Alabama because it means you have to physically travel there," he said.
"And at this point, if you aren't working, you may not be able to travel because of financial reasons."
But predicting which state will have jurisdiction over an employee's injury is difficult, he said. And in this case, Cook believes that it all boiled down to the Workers' Compensation agreement that the claimant signed when he was hired.
Although the claimant appealed the decision of the state Workers' Compensation Appeal Board and argued that he did most of his driving within Pennsylvania, the Commonwealth Court rejected his arguments because documents proved otherwise.
So, the take-away for Pennsylvania employers with employees that frequently travel across state lines is that the structure and terms of their Workers' Compensation agreements, particularly if they include the extra-territorial jurisdiction provisions of the Pennsylvania Workers' Compensation Act, will be upheld by Pennsylvania courts - unless, of course, the injury happens in Pennsylvania, Cook said.