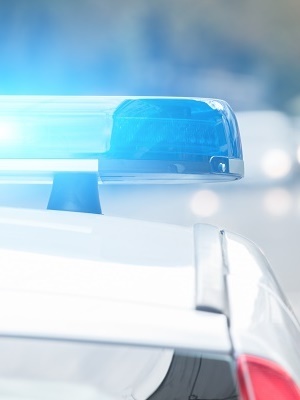 PHILADELPHIA – An ex-Bethel Township police officer is suing the municipality and the township's police chief over a claim that he was denied due process in connection with his termination.
Raymond C. Jaglowicz filed a lawsuit on Aug. 31 against Bethel Township, Police Chief Tom Worrilow, Supervisor Chairman John Camero, Supervisor Vice-Chairman Ed Miles, supervisors Miles Davey and Jean Stoyer, and former supervisor Todd Apple in the U.S. District Court for the Eastern District Court of Pennsylvania, alleging breach of contract.
Jaglowicz, while working as a police officer for the Bethel Township Police Department, was fired on Jan. 5, according to the lawsuit, for an arrest he made on Sept. 16, 2014 that involved the use of a stun gun. He was later approached by Worrilow who told him, according to the lawsuit, that there were "constitutional issues" related to that arrest. Jaglowicz was later told during an Oct. 16, 2014, preliminary hearing that he had no authority to make the Sept. 16, 2014 arrest.
In belief that he had did something wrong, Jaglowicz claimed that he withdrew the criminal charge. At some point, according to the lawsuit, he was fired and never given his right to procedural due process under the Fifth and 14th Amendment.
Jaglowicz, who is seeking an amount of more than $10,000 to be proven at trial, is being represented by attorney Kevin B. Watson of Cipriani & Werner, P.C. of Blue Bell.
U.S. District Court for the Eastern District of Pennsylvania Court case number 2:15-cv-04902-TJS