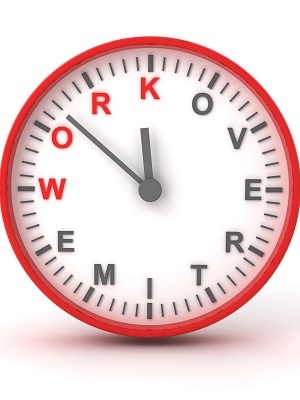 HARRISBURG - The Pennsylvania Supreme Court has affirmed a six-figure judgment to a nurse who claimed she was terminated for not agreeing to work overtime.
On Nov. 9, the court upheld a $122,000 judgment from the Beaver County Court of Common Pleas in favor of Brandy L. Roman.
In her complaint, Roman accused her employer, McGuire Memorial Home, of terminating her because she would not work overtime. Roman stated that she was unable to work overtime because she had three small children and worked alternate shifts with her boyfriend so one of them could be home to take care of the children.
According to Roman, she informed her employer on several occasions that she was not required to work overtime as a direct care healthcare worker according to Act 102, and was fired in retaliation. Roman sought back wages, lost benefits and future lost wages or reinstatement to her former position at McGuire.
"Cases like this with six-figure judgments obviously get attention. And it reminds people if they have forgotten that the law is out there," said Jack Lord, partner at Foley & Lardner.
"And it also educates them that there can be consequences. I think they [healthcare employers] will review their policies on mandatory overtime to make sure they're following the law."
Act 102 became effective on July 1, 2009, and covers employees working in "direct patient care or clinical care services" who either receive an hourly wage, or are classified as "nonsupervisory employees." The Act prohibits such individuals from being required by a health care facility to work more than is agreed upon in a "predetermined and regularly scheduled" work shift.
"HR has a big task of making sure, on the one hand, that they don't overstaff because we know that healthcare is so expensive and the hospital has to watch its labor budget; but also making sure that there are enough healthcare staff to care for patients. So it's important to consider the employers side too," Lord said.
McGuire Memorial Home is an intermediate care facility for the mentally disabled, and provides round-the clock nursing care.
According to court documents, McGuire argued in the lower court that at the time Roman was employed by the facility, it had a mandatory overtime policy stating that after four refusals to work overtime, an employee would be terminated.
After what McGuire claimed to be Roman's fourth refusal, it terminated her on June 20, 2011. McGuire also argued that it was not a healthcare facility subject to Act 102's prohibitions. The lower court ruled in Roman's favor, awarding her $122,000 back pay and requiring McGuire to give Roman her job back.
On Feb. 6, McGuire filed an appeal with the state's Supreme Court, stating that Roman had acted inappropriately by taking the issue up with the court because Pennsylvania's Department of Labor and Industry had jurisdiction over the matter, and not the court.
The state Supreme Court rejected McGuire's argument stating that, "Act 102 contains nothing that allows for an employee in Ms. Roman's position to seek any remedy or even what administrative procedure she should follow to recover from McGuire for its actions."
Therefore, the Supreme Court decided that Roman acted appropriately by filing her complaint with the trial court, and ultimately upheld the lower court's judgment.
Lord stated that though it's natural for most people to think from the prospective of the employee, there has to be a balance in approaching such cases, and he encourages people to look at things from the employer's point of view as well.
"There are a lot of sympathetic situations including the one here. And it's understandable why she'd want to avoid having to work too much if it's going to cause her to have to pay a lot more in childcare," he said.
"But it runs both ways when we're talking healthcare. In emergency situations, you just have to have certain nurses and other allied heath staff."