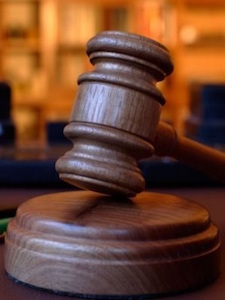 PHILADELPHIA – A hearing has been slated for this week in the case of a serious multiple-vehicle accident, resulting from a conflict over the specific distribution of settlement funds.
On Aug. 31, plaintiff and Philadelphia resident Henry Shelly filed a motion to enforce settlement, in regards to his pending motor vehicle accident lawsuit in the Philadelphia County Court of Common Pleas. Shelly sought settlement funds of $125,000, along with additional monies calculated at an interest rate of 4.25 percent from Day 21 following the original settlement date of April 23, to the date of delivery, plus filing costs of $57.68 and attorney's fees of $609.
On Nov. 13, Philadelphia County Court of Common Pleas Judge Lisa M. Rau ordered a hearing be set for Thursday in Court chambers, at Philadelphia City Hall, if settlement dispute mediation between Shelly and defendants Juan Martinez-Cruz of Philadelphia and Norman Westerman of Bensalem proved unsuccessful.
Another portion of the order stipulated Martinez-Cruz and his employer, the Animal Care & Control Team of Philadelphia, plus Westerman and his employer, Hamilton Contracting Services of Tullytown, each make deposits into an escrow account – of $125,000 and $25,000, respectively – within 10 days of the order, while division of the remaining settlement amounts are resolved. On Nov. 20 and Nov. 23, records indicate each deposit was registered with the Court's Office of Judicial Records from each respective defendant.
On Nov. 8, 2012, Shelly was driving near the intersection of Broad Street and Glenwood Avenue in Philadelphia. At the same time and place, Martinez-Cruz was operating a vehicle on behalf of ACCT Philadelphia, and Westerman was likewise operating a vehicle on behalf of Hamilton Contracting Services. Allegedly, Martinez-Cruz and Westerman's negligent driving led to crash at the intersection.
The plaintiff is seeking individual damages in excess of $50,000, plus reasonable fees, costs and other relief from all defendants for personal injury and property damage in this case, in addition to separate joint and several damages in excess of $50,000, plus interest and costs of suit.
The plaintiff is represented by Marc F. Greenfield of Spear Greenfield & Richman, in Philadelphia.
The defendants are represented by William P. Barrett of Snyder Barrett & Wilkinson and Joseph M. Oberlies of Connor Weber & Oberlies, both in Philadelphia.
Philadelphia County Court of Common Pleas case 140202656
From the Pennsylvania Record: Reach Courts Reporter Nicholas Malfitano at nickpennrecord@gmail.com