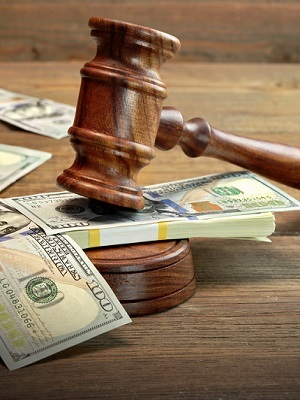 U.S. District Court for the Middle District of Pennsylvania
HARRISBURG – Pennsylvania Attorney General Kathleen Kane has reached an antitrust settlement regarding the proposed merger of two of the largest gasoline and distillate terminaling services in the state.
Under the terms of the settlement and subsequent to an order from the Federal Trade Commission (FTC), defendants ArcLight Energy Partners and Cumberland Farms agreed to divest their terminal assets in Pennsylvania - located in Altoona, Pittston, Mechanicsburg and Williamsport - to New York-based Arc Logistics within 20 days of the acquisition being finalized.
Subsequent to the divestiture date, ArcLight is further bound to assist Arc Logistics by providing transitional assistance at a reasonable cost for one year, serve as a customer of the divested terminals for two years and supply ethanol and biodiesel fuels and related terminaling services for five years.
Further, the settlement allows any ArcLight petroleum terminal customer to sever its contract with the company without penalty or charge for six months after the divestiture date, and for ArcLight to provide them with notice of the right to do so.
In addition to these conditions, ArcLight will also reimburse the costs and attorneys fees of $24,645 within 10 days of the settlement, and is also bound to submit regular reports to the FTC on compliance with the settlement and their order.
Senior Deputy Attorney General Joseph S. Betsko and Deputy Attorney General Norman W. Marden of the Pennsylvania Attorney General's Office filed suit in U.S. District Court for the Middle District of Pennsylvania on Dec. 28, alleging ArcLight's acquisition of Gulf Oil from Cumberland Farms would violate both the federal Clayton Act and Pennsylvania state law by "lessening competition in three markets in the Commonwealth."
Betsko and Marden sought injunctive relief to prevent what they labeled as "the adverse effects on competition and consequent harm to the public interest that would result from ArcLight's acquisition of Gulf", in the markets of Altoona, Harrisburg and Scranton.
The suit claims the acquisition would have done this by "eliminating actual, direct, and substantial competition between both defendants; by increasing the likelihood that defendants would unilaterally exercise market power in the relevant markets; and by enhancing the likelihood of collusion or coordinated interaction between or among the remaining firms in the relevant markets."
In doing so, Betsko and Marden averred these actions would violate both Section 7 of the federal Clayton Act anti-trust law and Pennsylvania state law relating to monopolies and restraints of trade.
Based in Boston, ArcLight owns and operates 12 refined petroleum products storage terminal facilities in the Commonwealth of Pennsylvania, totaling 9 million barrels of storage capacity through its Penn Products Terminals unit.
Headquartered in Framingham, Mass., Gulf owns and operates 12 terminals, seven of which are located in the Commonwealth of Pennsylvania.
The defendants are represented by George Bibikos of Cozen O'Connor in Harrisburg, and Stella M. Tsai of Archer & Greiner in Philadelphia
U.S. District Court for the Middle District of Pennsylvania case 1:15-cv-02493
From the Pennsylvania Record: Reach Courts Reporter Nicholas Malfitano at nickpennrecord@gmail.com