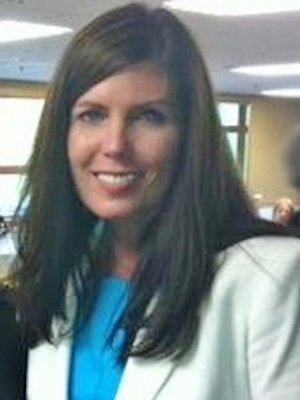 Attorney General Kathleen Kane None
HARRISBURG - The state Senate's decision this week to withhold action on whether to remove embattled Attorney General Kathleen Kane from office makes sense, a law professor at Duquesne University says.
Kane has, after all, asked the state Supreme Court to reverse its Oct. 22 decision that suspended her law license, said Bruce Ledewitz, Associate Dean of Academic Affairs and Professor of Law at Duquesne University.
"So if there's any chance the Supreme Court will reverse that, then it makes sense to wait," Ledewitz said.
The state Senate withheld action after the recommendation of a special committee, which also recommended the Senate move to remove Kane from office if the high court turns down her request to reinstate her law license.
The special committee's recommendations were reached in a 4-3 vote that fell along partisan lines, with Republicans on the panel voting in favor and Democrats voting against. Kane is a Democrat. Republicans control the state Senate.
Amid all that is the deceptively simple and yet ongoing question about whether Kane can do her job while her law license is suspended, a question that alludes to what basis there is for Kane's removal.
Ledewitz pointed out "the only basis for removal is incapacity" and yet there's much confusion about what "incapacity" might mean.
Surrounding the entire debate is whether Kane can do her job.
"The question, really, is 'What is her job?'" Ledewitz said. "If her job is to oversee legal activity and legal action in her office, she can't do that without a license. So she can't do her job.
"I don't think there's actually much question about that. I know there are people who, for some reason, are unwilling to say that, but I don't understand that."
It all apparently remains a murky mystery to at least some members of the state Senate's special committee, which voted unanimously in November that the Senate does have the power to remove Kane. The Senate derives its power to remove any elected official on a two-thirds vote, with the governor's final approval, from a rarely used constitutional provision, last used in the 1890s.
A law license is a prerequisite to run for the Pennsylvania Attorney General's Office, the state's top law enforcement position.
However, the committee reportedly heard conflicting testimony about whether Kane can do her job while her law license is suspended. That testimony, in addition to the Supreme Court's pending decision, appears to have been a factor in the special committee's recommendations to the full Senate.
Kane was charged by Montgomery County prosecutors in August with lying under oath about leaking grand jury secrets. The Scranton native and former Lackawanna County prosecutor also is being sued in federal and state courts for defamation.
In a statement released earlier this week, Kane challenged the motives of state Republicans who are spending time and money in an attempt to remove her from office. The entire controversy stems from her investigation of racist, misogynistic and homophobic emails that circulated among public officials.
Kane alleges the criminal allegations against her are motivated by a desire to conceal that email exchange.
"Why isn't the Judiciary Committee looking into a judicial system that is clearly broken?" Kane's statement said. "I would hope that political fury does not trump a fair and impartial justice system for the people of PA."
For now, Kane remains in office and whether she remains there may depend entirely on the Supreme Court's decision on her request to reinstate her law license. The reconsideration will take time, Ledewitz said.
"It would have already gone except she asked the Supreme Court to reconsider their decision," Ledewitz said. "I think it will move fairly quickly after that."
Ledewitz, who pointed out he does not know how the Supreme Court will rule and is making no call for any outcome, also said the high court is not likely to take up any challenge by Kane if the Senate did vote to remove her from office.
"It's not likely the court would reverse that," Ledewitz said. "I think they would just say it was a political question."