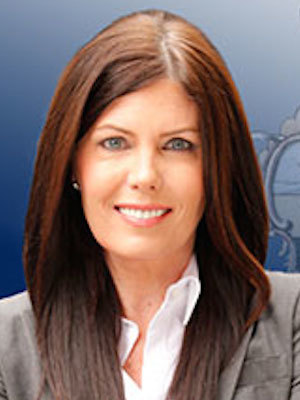 Kane
PHILADELPHIA - A federal judge has rejected a motion to dismiss a racketeering case brought by Pennsylvania Attorney General Kathleen Kane and a private law firm involving high-interest rate, short-term loans made to Pennsylvania citizens over the Internet.
In Commonwealth of Pennsylvania v. Think Finance, Inc., et al., Kane alleged that several companies - including Think Finance, TC Loan Services, Tailwind Marketing, TC Decision Sciences and Financial U - violated Pennsylvania and federal laws governing lending practices.
"I wouldn't say that (the defendants) were trying to get around the Pennslyvania laws," said Jeremy T. Rosenblum, an attorney at Ballard Spahr in Philadelphia.
"They were trying to utilize lending authority that is provided by federal law."
Under federal law, out-of-state banks have the right to lend at the interest rate permitted by the law of the state in which the bank is located. In this case, the defendants are contending that they were entitled to take advantage of this law because a Delaware state bank served as the lending partner when making loans to Pennsylvania customers.
Kane and the firm Langer Grogan & Diver called this a "rent-a-bank scheme" and countered that it goes against state law, which does not allow for interest rates as high as those charged by the defendants.
Kane also alleged that the defendants engaged in a rent-a-tribe scheme, in which they also partnered with Native American tribes to offer loans at rates permitted by tribal law.
"The real question is whether federal law applies here or whether Pennsylvania law applies; and if federal law applies, it trumps state law to the extent that there's any inconsistency," Rosenblum said.
The case was filed on Nov 13, 2014, in the Court of Common Pleas of Philadelphia County. In December of the same year, the defendants removed the case to federal court.
In July, Kane filed an amended complaint alleging violations of the Racketeer Influenced and Corrupt Organizations Act, the Fair Credit Extension Uniformity Act, the Unfair Trade Practices and Consumer Protection Law and the Dodd-Frank Act. On Jan 14, Judge J. Curtis Joiner denied the defendants' motions to dismiss the case.
"That doesn't mean the court has decided that the claims have merit," Rosenblum said. "But that at least the allegations are sufficient to go to the next step, which is discovery".
However, the court did grant dismissal of one claim – that the Dodd-Frank Act cannot be applied against the defendants in this case.
The Dodd-Frank Act governs the oversight and supervision of financial institutions. It is more expansive than the Federal Tort Claims Act, which the court ruled should apply in this case.
"It's certainly a win for the AG on a preliminary skirmish. It's a very early decision and there's a lot of litigation left in this case."