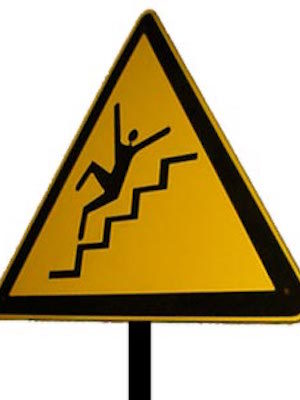 PITTSBURGH — An Allegheny County woman is suing an apartment management company, alleging negligence caused her to fall and severely injure herself.
Yasmin Diaz filed a lawsuit Feb. 18 in U.S. District Court for the Western District of Pennsylvania against Amore Limited Partnership and Amore Management Company, alleging negligence and violation of the Fair Housing Act.
According to the complaint, on April 23, 2015, Diaz visited the defendant's apartment complex, Heritage Hills in Jefferson Hills. During her visit, the suit says, the plaintiff was escorted by an employee when an unsupervised dog aggressively barked at them, causing Diaz to move quickly away, causing her to fall on poorly maintained stairs.
The plaintiff alleges she suffered serious injuries from the fall, which required ongoing treatment and rehabilitation. The lawsuit states the existence of an unsupervised dog constitutes violation of the complex's pet policy and her fall was a direct result of negligence and failure to maintain a safe environment for visitors and residents.
Diaz seeks an injunction requiring maintenance of the exterior stairs, monetary damages, punitive damages, costs of the suit and attorney fees. She is represented by attorneys Carlos R. Diaz and Patrick Murray of Stewart, Murray & Assoc. Law Group LLC in Pittsburgh.
U.S. District Court for the Western District of Pennsylvania Case number 2:16-cv-00179-NBF