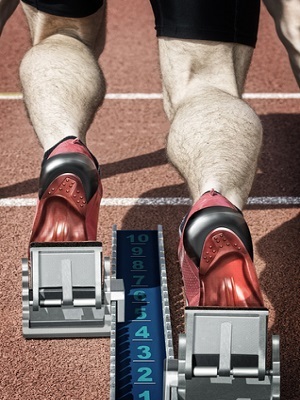 INDIANAPOLIS - An Indiana federal judge could have drastically changed the economics of collegiate athletics if he'd sided with three University of Pennsylvania athletes, a North Carolina attorney says, but instead he ruled they are not employees of the university.
The dismissal marks the end of a class action lawsuit originally filed by Samantha Sackos, a soccer player for the University of Houston, in 2014. Sackos brought suit under the Fair Labor Standards Act, alleging that she and other student-athletes were employees of their respective universities and as such, were entitled to minimum wage.
Sackos dropped out of the case, but plaintiffs Lauren Anderson, Gillian Berger and Taylor Henning continued the litigation. All three were track and field athletes at the University of Pennsylvania.
In his opinion, Judge William T. Lawrence noted that the Department of Labor's own Field Operations Handbook says that college extracurricular activities including athletics do not create an employment relationship.
He also wrote that the tradition of amateurism in college sports is an accepted economic reality.
Robin Shea - a partner at Constangy, Brooks, Smith & Prophete in Winston-Salem, N.C. - agrees that changing that reality would likely cause a major shift in the economics of colleges. Paying student-athletes minimum wage could get expensive quickly for a school like the University of Pennsylvania, which has 33 men's and women's varsity teams.
"It would be tough, and probably depends on how much of a sports program they have," Shea said. "A smaller school would have fewer resources but at the same time they wouldn't have nearly as elaborate a sports program."
Though the original case included all NCAA Division I schools, the plaintiffs dropped all state-supported schools based due to sovereign immunity, which protects governmental entities from lawsuits. That left the NCAA and 123 schools as defendants.
All of those schools, except the University of Pennsylvania, moved for dismissal for lack of standing. Because the plaintiffs all went to the University of Pennsylvania, the court found that the students did not have standing to bring suit against any other school.
"The judge in this case dismissed the other plaintiffs claims without prejudice, which means that they could re-file if they want to and they could file again against their own schools," Shea said.
However, the judge dismissed the claims against the University of Pennsylvania with prejudice. .
Students from other schools could decide to bring similar suits in the future, but this ruling leaves little room for their success, Shea said.
Paying student-athletes could also have led to a decrease in athletic scholarships as schools sought ways to save money on their athletics programs.
"The trouble with that is, I think that scholarships really help schools recruit good athletes, especially schools for which sports are really important and a big revenue-generator," Shea said.
Lawrence also noted the "revered tradition of amateurism in college sports," quoting from a 1984 Supreme Court decision, and found that this tradition "is an essential part of the 'economic reality' between the Plaintiffs and Penn."
He also noted that students have aggressively sought to participate in college athletics "with no thought of any compensation."