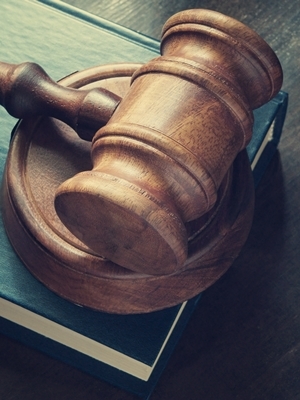 U.S. District Court for the Eastern District of Pennsylvania
PHILADELPHIA – An insurance indemnity case is not headed back to state court, per the U.S. District Court for the Eastern District of Pennsylvania.
Judge John R. Padova ruled March 29 that a joint motion to remand Affinity Land Service's complaint against American Safety Indemnity Company and Stonegate Mortgage Corporation to the Bucks County Court of Common Pleas [filed by both Affinity and Stonegate] would be denied.
In 2012, American Safety issued Affinity a "claims-made" professional liability insurance policy, which covered the period from Sept. 1, 2012 to Sept. 1, 2013. On Aug. 13, 2013, Affinity advised American Safety of a potential claim against it by Stonegate.
On Dec. 18, 2014, American Safety denied coverage to Affinity for the Stonegate claim, asserting that the claim was outside the policy period, because while Stonegate made its claim against Affinity in May 2013, Affinity did not report the claim to American Safety until July 29, 2014.
On April 8, 2015, Affinity was joined as a third-party defendant in the following case in the U.S. District Court for the District of New Jersey, Wells Fargo Bank, N.A. v. Capital Financial Mortgage Corp. & Stonegate Mortgage Corp.
Count I of the instant complaint requests a declaratory judgment that American Safety has a duty to defend and indemnify Affinity in the District of New Jersey action. Count II, levied against Stonegate alone, asserts Stonegate is joined in this action as an indispensable party.
American Safety removed the case to the District Court on Dec. 10, 2015. In its Notice of Removal, American Safety stated "Stonegate Mortgage Corporation has been asked to consent to the removal, thereby satisfying the requirements of 28 U.S.C. Section 1446(b)(2)(A). However, Stonegate Mortgage has not yet taken a position on removal."
Stonegate filed an objection to removal stating that it "does not consent and hereby objects to removal of this action." American Safety filed the instant motion to strike the next day.
Subsequently, Affinity and Stonegate jointly filed the instant motion to remand. Affinity and Stonegate jointly moved to remand this case to state court because Stonegate, one of the defendants, did not consent to the removal of this action, as required by 28 U.S.C. Section 1446(b)(2)(A). However, American Safety contends that Stonegate's consent is not necessary because Stonegate is only a nominal party.
The U.S. Court of Appeals for the Third Circuit recognized an exception to the unanimity rule for "nominal parties" or "those without a real interest in the litigation" and which are "generally named to satisfy state pleading rules."
"Based on the foregoing, we find that Stonegate is not a necessary party to this litigation because it has no legally-cognizable interest in this litigation, and Affinity only brought suit against it to satisfy the state procedural and jurisdictional rule regarding state court declaratory judgment actions," Padova said.
"Indeed, although the complaint includes Stonegate as a defendant, it seeks no relief from it. Under these circumstances, Stonegate is a nominal party whose consent is not needed for the case to be removed to federal court. Consequently, we find that American Safety properly removed the case to this Court, and we deny the motion to remand," Padova added.
The plaintiff is represented by Jeffrey R. Solar in Feasterville.
The defendants are represented by Bradley J. Mortensen, Anneliese Scott and Daniel Pickett of Carroll McNulty & Kull, both in Philadelphia and Basking Ridge, N.J., and Joseph M. Garemore of Brown & Connery, in Woodbury, N.J.
U.S. District Court for the Eastern District of Pennsylvania case 2:15-cv-06560
From the Pennsylvania Record: Reach Courts Reporter Nicholas Malfitano at nickpennrecord@gmail.com