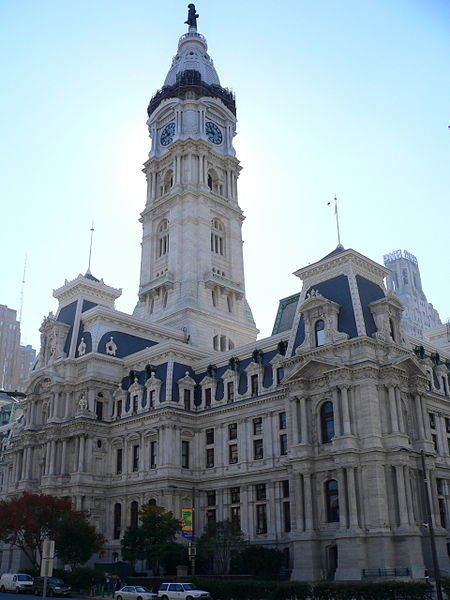 Philadelphia City Hall
PHILADELPHIA – Counsel for a Philadelphia dental practice is seeking to withdraw from representing it in a breach of contract action, citing non-payment of legal fees.
Tamara S. Grimm of O'Hagan, LLC filed a motion to withdraw appearance on March 10, saying defendant Allcare Dental had continually failed to pay legal fees to the firm. Grimm asserted Allcare Dental was in "significant arrears" and without reasonable prospect of being able to pay in the future; adding despite being warned of the firm's intent to withdraw if payment wasn't made, Allcare Dental still had not fulfilled their financial obligation.
Grimm said the firm reached an agreement with Allcare Dental's president and owner Vlad Pollack that it would no longer represent Allcare Dental in this matter, and if the Court had any questions regarding same, Grimm requested an in-camera opportunity to explain to the judiciary.
Grimm stated the motion to withdraw will "not significantly delay proceedings or adversely affect Allcare Dental's interests." Grimm requested the motion to withdraw be granted and the defendant be given 60 days to obtain new counsel.
Judge Linda Carpenter granted Grimm's withdrawal motion on Thursday, and stated all other case management deadlines would remain in effect.
In September 2014, plaintiff Yuri Lisiy alleged he contracted with Allcare Dental to provide IT services to the business, which he says he performed from November 2014 to February 2015. On Feb. 16, 2015, Lisiy billed Allcare Dental for $4,000, for services rendered for January and February 2015.
Lisiy said Allcare Dental paid $1,000 of that amount by check, but that the check bounced for insufficient funds and he incurred a charge of $15.00 for the returned check.
Lisiy filed a lawsuit, alleging breach of contract and unjust enrichment, where he suffered damages of $3,015.00. Lisiy said Allcare Dental failed to compensate him, breached the contract in good faith and fair dealing and committed additional breaches which may be revealed in discovery.
Lisiy is seeking damages of $3,015.00 plus interest from Feb. 16, 2015 and counting, plus costs.
An arbitration hearing in this case has been slated for June 15, 2016.
Philadelphia County Court of Common Pleas case 151003086
From the Pennsylvania Record: Reach Courts Reporter Nicholas Malfitano at nickpennrecord@gmail.com