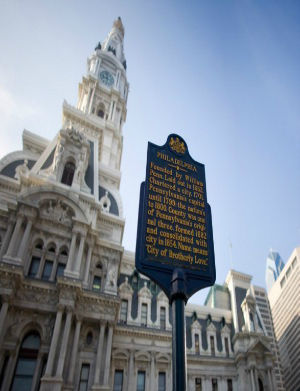 Philadelphia County Court Of Common Pleas
PHILADELPHIA -- A lawsuit involving Allentown's Dorney Park & Wildwater Kingdom water park and its contractors against a man whose leg was crushed and amputated in an accident is headed to Lehigh County court, and has been consolidated with a related action.
Heather M. Eichenbaum filed a motion to transfer the suit filed by Anthony Dos Santos III of North Myrtle Beach, S.C., to the Lehigh County Court of Common Pleas on Oct. 30. Eichenbaum believed the accident taking place in Lehigh County, plus logistical challenges revolving around the availability of witnesses, documents and other evidence, all necessitated the case being transferred.
Eichenbaum labeled Dos Santos' choice of a Philadelphia court for litigation as "oppressive and vexatious" and an example of "forum shopping." The motion was also filed on behalf of fellow defense counsel Joseph S. D'Amico Jr. and Thomas F. Reilly.
On April 5, Philadelphia County Court of Common Pleas Judge Arnold New transferred the case to the Lehigh County Court of Common Pleas, with all related costs to be paid by Dos Santos.
Tyler Tomlinson filed a motion to consolidate on March 4 for purposes of discovery and trial, seeking to combine the instant action with a separate lawsuit filed Feb. 25 by Dos Santos against Boyle Construction II Inc., doing business as CC Construction Services (case 160303914).
Since the newer lawsuit results from the same incident, Tomlinson sought consolidation to avoid unnecessary costs and delays under Pennsylvania Rules of Civil Procedure (PRCP).
Also on April 5, New approved the plaintiff counsel motion to consolidate both litigations.
On April 23, 2014, Dos Santos' co-worker used a forklift to transfer a support beam across a narrow bridge at the water park, while Dos Santos guided him in doing so. Simultaneously and in the same area, Orlando Diefenderfer operated a four-wheel ATV over the same bridge, proceeding in the opposite direction from where the forklift moved, the complaint states.
In the process, the lawsuit says he ran over Dos Santos's right foot, causing "serious, permanent and painful" personal injuries, including a crushed right foot and fractured right fibula, resulting in amputation below the right knee, the complaint states. Dos Santos alleged Cedar Fair was negligent in failing to provide a safe work site and qualified contractors.
The plaintiff is seeking a sum, jointly and severally, in excess of $50,000, plus interest and costs from all defendants in this case.
The plaintiff is represented by Tomlinson of Stark & Stark, in Yardley.
The defendants are represented by Eichenbaum of Spector Gadon & Rosen, Reilly and Virginia King of The Chartwell Law Offices and Hay of Salmon Ricchezza Singer & Turchi, all in Philadelphia, plus D'Amico Jr. and Gretchen L. Geisser of Fitzpatrick Lentz & Bubba in Center Valley.
Philadelphia County Court of Common Pleas case 150502858
From the Pennsylvania Record: Reach Courts Reporter Nicholas Malfitano at nickpennrecord@gmail.com.