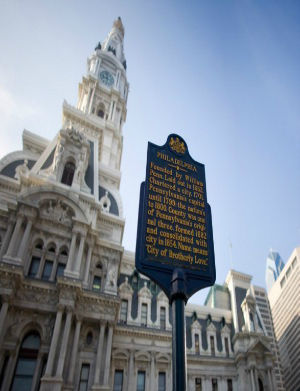 Philadelphia County Court Of Common Pleas
PHILADELPHIA – One attorney for a plaintiff in a South Philadelphia slip-and-fall lawsuit is choosing to withdraw from the litigation, citing "irreconcilable differences" with his client.
Christopher R. Durso filed a motion to withdraw appearance on March 1, due to irreconcilable differences connected to "the continued prosecution of the case." Durso believes in good faith he can't continue to represent plaintiff Terria Sanders, but that she won't be adversely affected by the withdrawal, since the anticipated trial date in this case is not until March 2017.
A hearing in this matter was set for Monday in Court chambers, at Philadelphia City Hall.
On Nov. 8, 2013, Sanders was allegedly caused to trip and fall due to a broken and unlevel condition on the defendants' premises and sidewalk on the 1500 block of Bainbridge Street in Philadelphia. Sanders contended the defendants' failure to inspect, maintain or repair the sidewalk led to her fall – collectively, Philadelphia residents Lynn and Arthur Penn, Dorothy and Karl Walker, plus the City of Philadelphia itself.
Sanders allegedly suffered a back injury and shock to her nerves and nervous system, which she says are permanent.
The plaintiff is seeking damages, jointly and severally, from all defendants in this case, in a sum in excess of local arbitration limits.
The plaintiff is represented by Jeffrey M. Rosenbaum of Rosenbaum & Associates, in Philadelphia.
The defendants are represented by Kristine M. Meindl of Goldberg Miller & Rubin and Sheldon Kivell of the City of Philadelphia's Risk Management Department, both also in Philadelphia, plus Anthony J. Baratta of Baratta Russell & Baratta, in Huntingdon Valley.
Philadelphia County Court of Common Pleas case 150801051
From the Pennsylvania Record: Reach Courts Reporter Nicholas Malfitano at nickpennrecord@gmail.com