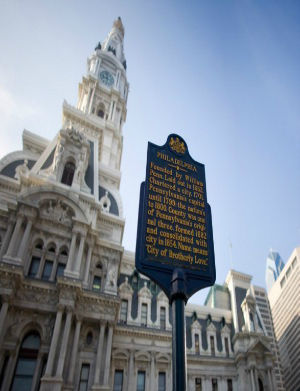 Philadelphia County Court Of Common Pleas
PHILADELPHIA – Counsel for a defendant named in a motor vehicle accident lawsuit wants the case transferred to the Delaware County Court of Common Pleas, for reasons tied to where defendants are based, as well as concurrent litigation.
Roberto K. Paglione filed a motion for preliminary objections on Jan. 18, due to what he believed was an improper venue choice on the part of Hammonton, N.J.-based plaintiffs Kenneth and Jennifer Kaiser, and sought a transfer of their case to Delaware County court or its dismissal.
Paglione argued the subject action took place there, defendants Rama Construction and Park & Jet are based in Essington (located in Delaware County), in addition to the fact that defendant Terry Scherer has filed his own lawsuit against the Kaisers – which is currently pending in the Delaware County Court of Common Pleas, and where the Kaisers have filed an answer to that other suit.
A hearing in this matter was set for this past Wednesday in Court chambers, at Philadelphia City Hall.
On Nov. 12, 2013, Kenneth Kaiser was driving south on Bartrum Avenue near its intersection with S. Gov. Pritz Boulevard in Tinicum Township. As Kaiser proceeded through the intersection with a steady green-light signal, he says Scherer's eastbound vehicle ran the red light – resulting in his transport/mini-bus colliding with Kaiser's vehicle and causing it to flip over.
The Kaisers' lawsuit includes charges of negligence against Scherer, Rama Construction and Park & Jet, with additional counts of negligent entrustment against Rama Construction and Park & Jet. Plaintiff Jennifer Kaiser has also included a count for loss of consortium.
The plaintiffs are seeking damages in excess of $50,000, plus attorney's fees, costs and other relief in this case.
The plaintiffs are represented by Patrick J. Rodden of Rodden & Rodden, in Philadelphia.
The defendants are represented by Paglione of Beckman Ogozalek Paglione & Londar in Voorhees, N.J., and John A. DeRose of Bennett Bricklin & Saltzburg, in Philadelphia.
Philadelphia County Court of Common Pleas case 151102405
From the Pennsylvania Record: Reach Courts Reporter Nicholas Malfitano at nickpennrecord@gmail.com