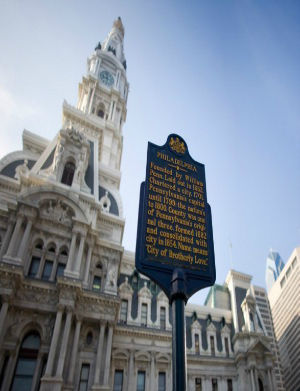 Philadelphia County Court Of Common Pleas
PHILADELPHIA – Counsel for a defendant accused of owing more than $20,000 in unpaid care fees to a local long-term care facility has opted to withdraw from the related lawsuit in that matter.
Philadelphia County Court of Common Pleas Judge Linda Carpenter ruled Thursday that David A. Peckman's motion to withdraw his appearance from representing defendant Richard J. Huie, filed March 16, had been approved. Peckman cited "a fundamental disagreement" under the Rules of Professional Conduct which necessitated his exit from the case.
Peckman further explained Huie would not be adversely affected by his withdrawal, since an arbitration hearing in this matter has been scheduled for July 11 and he would therefore have an adequate amount of time to secure new counsel.
According to the complaint, Cheltenham is a long-term care facility that offers medical, nursing and personal care services. Huie was admitted to the facility on March 19, 2014 and discharged on Jan. 22, 2015. Upon his admission, Huie signed the Nursing Home Admission Agreement to pay for the care he received – and allegedly disclosed he couldn't apply for medical assistance benefits, because he possessed too many assets.
Cheltenham says it informed Huie numerous times of his unpaid balance to the facility, which as of Aug. 13, totaled $23,407.06. Cheltenham averred it attempted to collect this balance through correspondence on July 23, unsuccessfully. Therefore, Cheltenham sued for breach of contract, breach of implied contract, unjust enrichment and promissory estoppel.
The plaintiff is seeking damages of $23,407.06, plus interest, costs of suit and counsel fees to the extent provided by contract or by law, plus other relief as the Court deems appropriate.
The plaintiff is represented by Jonathan M. Peterson of Butera & Jones, in Wayne.
Philadelphia County Court of Common Pleas case 151000496
From the Pennsylvania Record: Reach Courts Reporter Nicholas Malfitano at nickpennrecord@gmail.com