PHILADELPHIA – Having overcome a motion for preliminary injunction, a fraud case against a vehicle towing agency is proceeding through the normal course of litigation in the Philadelphia County Court of Common Pleas.
On Feb. 8, plaintiff Copart of Connecticut, Inc. filed a writ of summons against Extreme Towing and John Breese, in a prospective fraud case. The following day, Copart filed an ex parte emergency motion for preliminary injunction against Extreme Towing and Breese – in order to prevent the withdrawal or transfer of any funds obtained from the plaintiff and first deposited at Citizens Bank, by the defendants.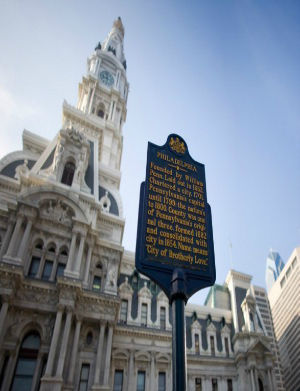 Philadelphia County Court Of Common Pleas
On Feb. 11, Judge Patricia A. McInerney granted the plaintiff's emergency motion for a preliminary injunction, and ruled the plaintiff will serve the defendant with the Writ of Summons and a copy of this order. Court records show such service was effectuated last Friday, Feb. 12.
McInerney previously slated a rule for injunction hearing on Feb. 12, for the plaintiff to "show cause why the order preventing defendants from withdrawing these funds should be continued, modified or dissolved." McInerney further stipulated the order would be effective immediately upon presentation to the Court of a bond in the amount of $80,000.
On that same day, McInerney issued a continuance in the case, in order for the defendants to obtain new counsel prior to the hearing. At the rescheduled hearing held on Feb. 19 in Court chambers, McInerney denied the plaintiff's motion for preliminary injunction.
The following month, on March 18, Copart filed its formal complaint against the defendants, charging them with alleged participation in professional matters relating to fraud and unjust enrichment – while a recent answer filed by the defendants staunchly denies these allegations.
The plaintiff seeks in excess of $50,000, plus punitive damages, attorney's fees, costs, interest and other relief in this case.
The plaintiff is represented by David A. Shafie and Steven N. Cherry of Mintzer Sarowitz Zeris Ledva & Meyers, in Philadelphia.
The defendant is represented by Bruce K. Warren, Jr. of Warren Law Group, in Westville, N.J.
Philadelphia County Court of Common Pleas case 160201249
From the Pennsylvania Record: Reach Courts Reporter Nicholas Malfitano at nickpennrecord@gmail.com