PHILADELPHIA – The U.S. District Court for the Eastern District of Pennsylvania on Monday denied requests made by a man previously convicted of securities fraud crimes.
Judge Michael M. Baylson ruled George Georgiou would not have access to certain discovery information connected to a pending civil case brought against him by the United States Securities & Exchange Commission (SEC).
From the spring of 2004 through 2008, Georgiou, a Canadian citizen, acted in several fraudulent schemes to manipulate the market for the common stock of four microcap companies – Avicena Group, Inc., Neutron Enterprises, Inc., Hydrogen Hybrid Technologies, Inc. and Northern Ethanol, Inc. As a result of these schemes, Georgiou collected just shy of $21 million in illegal funds.
Georgiou was later convicted for criminal charges of "conspiracy, securities fraud, and wire fraud for his participation in planned manipulation of the markets of four publicly traded stocks."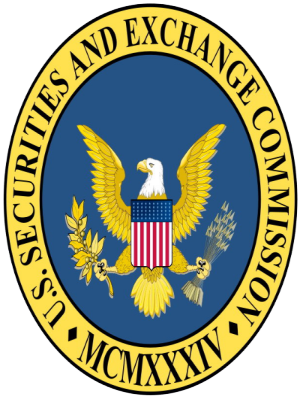 United States Securities & Exchange Commission
In February 2009, the SEC filed a civil lawsuit against Georgiou, seeking restitution for the defendant's ill-gotten gains, civil monetary penalties and permanent restraint from violating Section 17(a) of the Securities Act of 1933, Section 10(b) of the Securities Exchange Act of 1934, and Rule 10b-5 therein.
The civil case was closed in March 2014. However, the SEC moved to re-open the case and the District Court granted this request in October 2015. In January, the SEC filed a motion for summary judgment related to the case, and claimed Georgiou was "collaterally estopped" from opposing the motion due to his prior criminal conviction.
Since then, Georgiou requested discovery from the SEC on Nov. 16, Dec. 7 and Jan. 28, seeking three things: "1) Notes of interviews between Kevin Waltzer, a cooperating witness at defendant's criminal trial, and the SEC; 2) Correspondence between Waltzer's lawyers and the SEC; and 3) Promises or overtures to Waltzer regarding Waltzer's potential criminal prosecution."
When Georgiou appealed his criminal conviction to the U.S. Court of Appeals for the Third Circuit, he raised the issue of whether the government withheld evidence as it related to Waltzer's health, but the Third Circuit rejected those arguments.
As Georgiou made similar arguments for his discovery requests here in the instant case, Baylson stated the District Court would not and could not look to overrule the Third Circuit.
"Defendant's discovery requests seek to rehash the same arguments the Third Circuit has already rejected," Baylson said. "More importantly, defendant's requests for discovery have no relevance to this action. This case is not the appropriate forum for defendant to challenge the merits of his criminal conviction."
Baylson explained Georgiou's discovery requests did not "appear in any way pertinent" to the point of collateral estoppel the SEC raised, and all citations in the plaintiff's statement of undisputed facts are to defendant's criminal trial and its related exhibits.
"The Court has no reason to believe that defendant does not have access to this information, so defendant does not require further discovery to prepare his opposition. Therefore, defendant's discovery requests shall be denied," Baylson said.
Baylson added the Court will provide Georgiou with additional time to oppose the SEC's summary judgment motion.
The plaintiff is represented by Aliceson Kristina Littman, David S. Horowitz, Nuriye C. Uygur, Scott A. Thompson and David L. Axelrod of the United States Securities & Exchange Commission, in Philadelphia.
U.S. District Court for the Eastern District of Pennsylvania case 2:09-cv-00616
From the Pennsylvania Record: Reach Courts Reporter Nicholas Malfitano at nickpennrecord@gmail.com